Increased import costs putting pressure on economy in many ways: Minister
Published: 16:52, 1 June 2023 Update: 17:28, 1 June 2023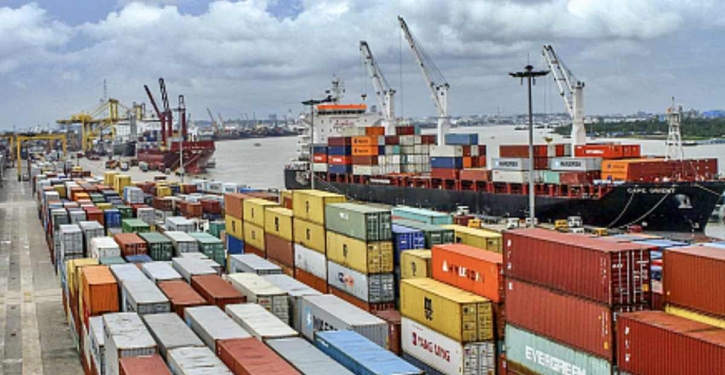 File photo
Finance Minister AHM Mustafa Kamal has said increased import costs are putting pressure on Bangladesh's import-dependent economy in many ways.
The allocation for subsidy and incentives had to be increased to 1.83 percent of the GDP in the budget for the FY2022-23 due to excessive increase in the prices of fertilisers, fuel and gas in the international market, he said.
While placing the proposed budget for the fiscal year 2023-2024, the Finance Minister said in the revised budget this allocation was increased to 2.2 percent of the GDP, whereas in the pre-war years allocation for subsidies and incentives was limited to an average of 1.0 percent of GDP.
He said the Russia-Ukraine war situation has had the biggest impact on inflation, government spending, balance of payments, foreign exchange reserves and exchange rates.
The international supply chain was disrupted by the war and war centric sanctions. At that time, the price of food products, fertilisers and fuel increased a lot in the world market.
He said developed countries, especially the United States, gradually raised policy interest rates in an attempt to control unprecedented inflation.
"These changes in the global environment are also affecting our economy. It is noteworthy that inflation in Bangladesh was limited to 5-6 percent in the pre-war decade," said the Finance Minister.
However, he said, the increase in import costs due to post-war global inflation and the depreciation of the country's foreign exchange rate led to a surge of average inflation to 9.5 percent in August 2022.
As a result, it will not be 19 possible to keep the annual average inflation within 5.6 percent as per the target in the current financial year, said the Finance Minister.
Foreign exchange reserves decreased from $46.39 billion in June 2021 to $41.83 billion in June 2022 and gradually further declined to $29.97 billion at present.
At the same time, Taka depreciated against US dollar. In June 2022, the exchange rate of taka against US dollar was Tk 93.5 per dollar.
In May 24, 2023 the exchange rate stood at Tk 108.1 per US dollar. Bangladesh Bank's initial attempt to stabilise the foreign exchange rate by increasing the supply of dollars in the market caused a temporary liquidity crisis in the market.