Tk 7.61 lakh crore national budget to be placed in parliament today
Published: 10:04, 1 June 2023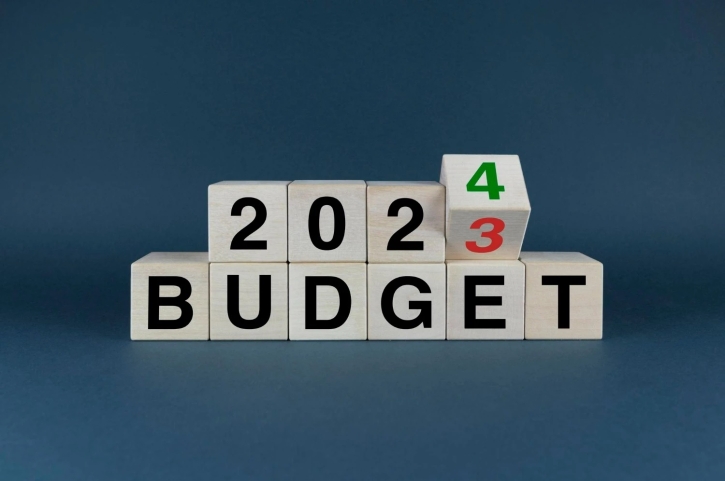 Photo: Representational
Finance Minister AHM Mustaf Kamal is set to place the biggest-ever national budget of Tk7.61 lakh crore for FY2023-24, in the parliament on Thursday afternoon.
This will be the 5th consecutive budget presented by the finance minister and last of the current Awami League government.
The budget will focus on driving the country on an incremental economic-growth matching Bangladesh's LDC-graduation route and fulfilling the conditions of the International Monetary Fund (IMF) for a loan of $4.7 billion.
Though the government tried to make a balance between revenue collection and public expenditure along with austerity measures, the government's foreign loans dependency is likely to increase in backdrop of revenue shortfall, experts and budget officials said.
According to the finance ministry, the budget is likely to set the revenue collection target at Tk 5 lakh crore with a deficit at Tk 2.61 lakh crore for FY24. Of which Tk 1.02 lakh crore will be borrowed from external sources while Tk 1.55 crore would come from domestic sources.
The finance minister hopes to get Tk 1.32 lakh crore from banking system, Tk18000 crore from saving certificate, Tk 23,000 crore from non-bank sources.
Besides, the government's operating expenditure is expected to be fixed at Tk 4.75 lakh crore and total development cost Tk 2.77 lakh crore.
Economists and analysts warned that the budget for the next fiscal year may be exceptional at the time of ongoing Russia-Ukraine war and its adverse impact on the global economy that troubles the domestic economy also.
The finance minister estimated Tk 2.77 lakh crore for development spending. In the next fiscal year the government will spend Tk 82000 crore for payment of domestic interest and Tk 12376 crore as interest on foreign loans.
Some Tk 39000 crore will be spent as capital expenditure while Tk 502 crore will go for food-sector spending while some Tk 8402 crore will remain earmarked as loans and advances.
The 2023-24 budget will have Tk 2.63 lakh crore for financing annual development programme (ADP), Tk 7986 crore for non-ADP special project, Tk 2828 crore as non-ADP food-for-works recipe and transfers, and Tk 3768 crore for schemes which includes some development programmes that are financed from own source revenue but not included in the ADP.
In the upcoming fiscal the government targets to generate Tk 5 lakh as revenue of which Tk 4.5 lakh crore will come as tax-revenue and Tk 50,000 crore as non-tax revenue. The National Board of Revenue (NBR) will be given a task to realise Tk 4.3 lakh crore while non-NBR tax is targeted at Tk 20,000 crore.
The government estimates that Tk 3900 crore will come as foreign grants.