HBL reiterates its commitment to strengthen Bangladesh-China business ties
BI Desk || BusinessInsider
Published: 20:58, 28 May 2023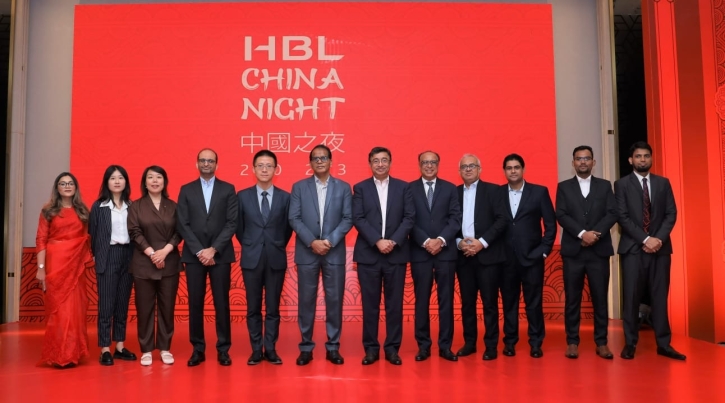 Photo: Collected
Country Manager of HBL China Cheng Wei (Amanda) has said they can strengthen dialogue, seize opportunities, and jointly achieve a fruitful cooperation in finance and trade under the context of the Belt and Road Initiative (BRI) that benefits all parties.
"China-Bangladesh friendship goes way back to the inception of Bangladesh and both the countries have continuously created new economic and trade vitality in this new era of the Belt and Road Initiative," she said.
The Country manager said as a financial institution rooted in Bangladesh for many years, HBL Bangladesh has been committed to expanding closer cooperation with local enterprises and financial institutions from the perspective of diversified financial support.
HBL, a bank with operations spread across multiple geographies, hosted a "China Night 2023" in Dhaka on Saturday to increase economic collaboration between Bangladesh and China and to showcase HBL's regional positioning and China capabilities.
Lokman Hossain Miah, Executive Chairman of Bangladesh Investment Development Authority (BIDA), Song Yang, Economic and Commercial Counsellor of the Embassy of the People's Republic of China, and senior representative of local conglomerates and leaders from Chinese companies operating in Bangladesh were present.
HBL was represented by Farhan Talib, Regional General Manager, Singapore and China – HBL, Selim Barkat, Country Manager - HBL Bangladesh, Zeeshan Malik, Global Head of China Coverage - HBL, and other colleagues from HBL China and Bangladesh
During the event, HBL presented its expertise in serving the Bangladeshi and Chinese business communities offering innovative solutions related to customer connectivity, trade facilitation, RMB settlement and trade discounting.
Lokman Hossain Miah spoke of Bangladesh being very welcoming of foreign investments with BIDA playing an important role facilitating Chinese companies to establish operations in all sectors, said a media release on Sunday.
Miah encouraged more Chinese investments in the country and made note of a very supporting environment that the country offers to Chinese companies towards manufacturing and exporting products to the various regions of the world.