Higher inflation linked to mismanagement in local market: CPD
BI Report || BusinessInsider
Published: 18:02, 27 May 2023 Update: 18:03, 27 May 2023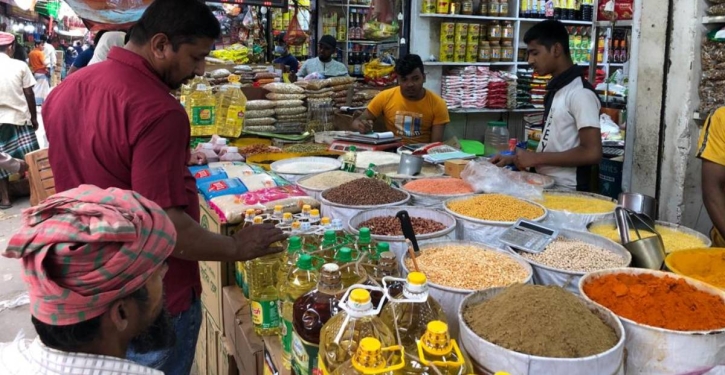 Photo: Representational
Inflation rate has been at a higher level due to the mismanagement in the local market across the country, the Centre for Policy Dialogue (CPD) said on Saturday.
The price of fuel oil is decreasing in the international market but its impact is not seen in the local market due to the mismanagement, Fahmida Khatun, executive director of the independent think-tank, said while addressing a programme at its Dhanmondi office in Dhaka.
A temporary reduction in duty on essential goods used by the common people may bring some relief but market monitoring on a regular basis is needed to make the effort a success, she said.
The scope to bring the poor people under the direct assistance needs to be widened and it is also necessary to monitor that the genuine poor people are getting the benefit of the direct assistance programme, she said.
Citing the country's present state of exports, she said the country's export growth is not positive as it performed lower than the target.
The export growth needs to be increased by 41 percent by May and June, which is very difficult, said the CPD executive director.
Remittance amounting to $3.86 billion came from Saudi Arabia in the first 10 months of the last fiscal year (July to April). However, the amount decreased to $3.04 billion in the same period of the current fiscal year, she said.
On the other hand, $2.87 billion came from the United States in the same period of last fiscal year while it increased to $3.5 billion in the same period of the current fiscal year, she said.
"That means the remittance growth from Saudi Arabia declined sharply which is very unusual and it did not happen in the past ever," said the renowned economist.
Around 9.22 lakh people went to the Middle East countries in the last 10 years but remittance is not coming from them as per the expectation. There is a mismatch in remittances in the proportion of the people now working in the Middle East countries, she said.