Mango export begins with 10 tonnes to 4 countries
Published: 21:51, 25 May 2023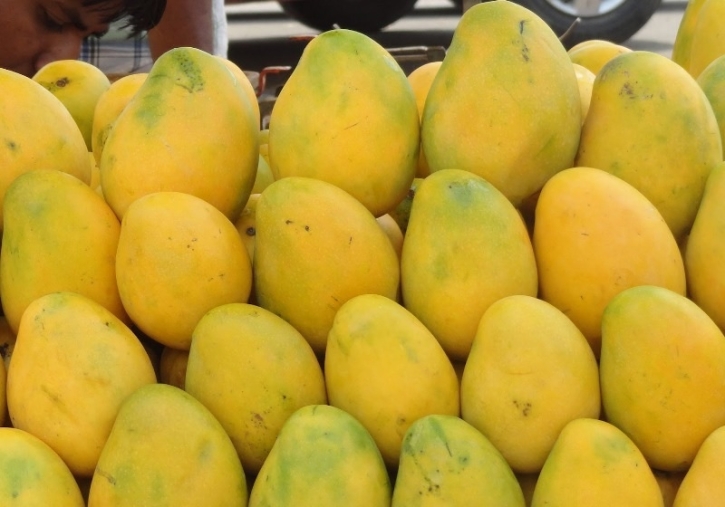 Photo: Representational
The mango export procedures officially started this year with exports of 10 tonnes of mango to four countries on Thursday. This year the target for export is 4,000 tonnes—double than last year's.
Agriculture Secretary Wahida Akter inaugurated the mangoes export programme at the central packing house in the city's Shyampur area on Thursday morning.
Agriculture Ministry Additional Secretary Rabindra Shree Barua, Director General of The Department of Agricultural Extension Badal Chandra Biswas, Director of The Field Wing Tajul Islam Patwari, Director of Mango Export Project Arifur Rahman, President of Bangladesh Fruits, Vegetables and Allied Products Exporters Association Jahangir Hossain, among others, were present at the programme. Exportable Mango Production Project and Bangladesh Fruits, Vegetables and Allied Product Exporters Association jointly organised the event.
"Bangladeshi mangoes have a good reputation all over the world. More than 24 lakh tonnes of mangoes are produced in the country. Last year, only 1,757 tonnes of mangoes were exported," the agriculture secretary said.
"We are the seventh largest mango producer in the world, but we export very little. Export growth needs to be accelerated further," Wahida Akter said, adding that all kinds of obstacles towards mango export will be addressed.
If necessary, packing houses will be built near the production sites, she said.
The Ministry of Agriculture has implemented the Exportable Mango Production Project in 2022 -2027. The total cost of the project is Tk 47 crore. The project is being implemented in 46 upazilas of 15 districts of the country.