Countries are reluctant to share information about money launderers: Momen
Published: 10:09, 30 March 2023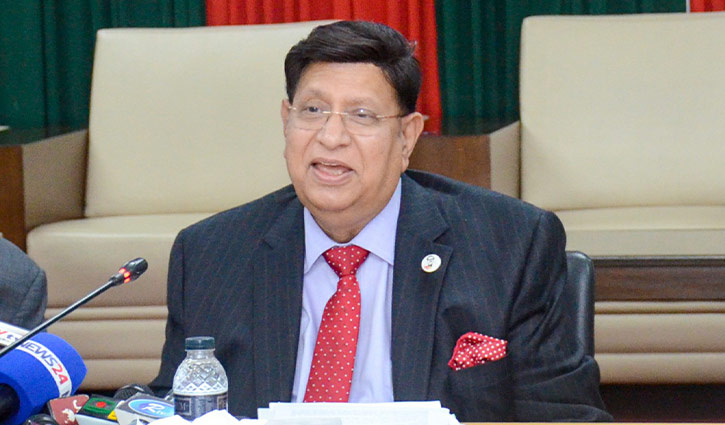 File photo
Foreign Minister Dr AK Abdul Momen has said some countries are reluctant to share information about money launderers due to their 'Privacy Act'.
He said this while talking to reporters at the Ministry of Foreign Affairs on Wednesday (March 29).
"Due to the Privacy Act, countries are not interested in sharing the list of the people who launder money from our country. They're indirectly encouraging money laundering." Momen said while asked about updates on the list of money launderers.
"If you invest money in their country, those countries will reward you with permanent residency and citizenship. This is a very well-practised trend in many countries," he said.
"We require information from reliable government sources. We cannot act on the basis of information obtained from private sources due to credibility concerns. And we don't have the resources to send our own survey teams to conduct surveys," he added.
The foreign minister called on the Anti Corruption Commission to act swiftly against money launderers.
"This is the responsibility of the ACC. It is their responsibility to find out who took out how much money. Not come. They are a big company. They have the resources to conduct such investigations," Momen told reporters.
In January, the High Court ordered four agencies, including the Anti-Corruption Commission (ACC), to investigate properties of 459 Bangladeshi nationals in Dubai.
The other agencies are Bangladesh Financial Intelligence Unit (BFIU), Criminal Investigation Department (CID) and National Board of Revenue (NBR).
The court asked the four agencies to submit the progress within a month.
However, relevant agencies have failed to make any headway so far.