Daily transaction of MFS crosses Tk 3,200cr: BB
BI Desk || BusinessInsider
Published: 21:16, 18 March 2023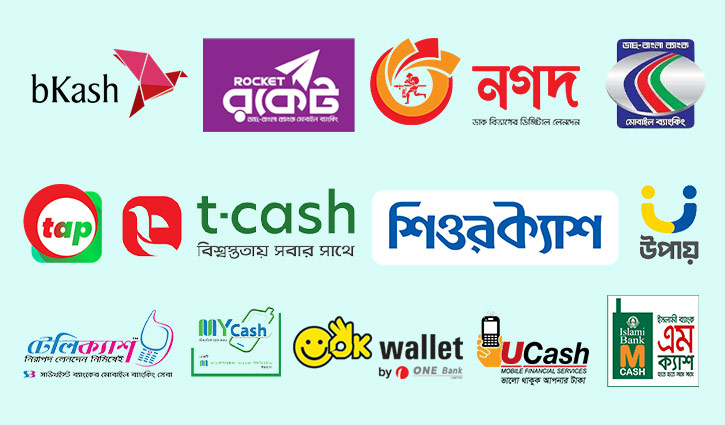 Graphics: Collected
The average daily transaction of mobile financial service (MFS) has crossed Tk 3,200 core and its volume shows a growing trend, said the latest report of Bangladesh Bank (BB).
Analysing the data of 13 MFS in the country, the BB report said that MFS gets popular in Bangladesh due to convenient transaction opportunities and payment facilities.
The BB has released the updated statistics of MFS with information on 13 service providers. It has been seen that in the first month of January, customers transacted Tk 1.05 lakh crore. This figure is the second-highest recorded transaction on mobile so far.
"There is no fee to open an account. Money can be sent everywhere instantly. At the same time, many new services have been added including payment of shopping bills, and loan facilities. These are contributing to an increase in the number of users," said Dr Salehuddin Ahmed, former governor of the BB.
The central bank officials say inward remittances are also coming through MFS. As a result, people's interest and dependence on MFS are increasing. The volume of transactions with customers is also increasing because of multifold uses of this service.
According to the BB, in January on average daily transactions through MFS was Tk3245 crore, excluding Nagad mobile finance operator as this MFS provider is not included under the BB financial report.
If the Nagad transaction is added, then the MFS' daily transaction volume would cross Tk4200 crore.
The BB report revealed that 60 percent of the transaction was money deposit and windrowing while 40 percent was digital payment in January 2023.
The number of customers is increasing day by day with transactions in mobile banking.
Currently, 13 banks are providing mobile banking services under different names including Bkash, Rocket, U Cash, My Cash, and Sure Cash.
At the end of January 2023, the number of customers registered in mobile banking stood at 19.41 crore. And the number of mobile banking agents has reached 15.69 lakh till January.