Baby food firms to follow new EU arsenic rules
BI Desk || BusinessInsider
Published: 10:34, 14 March 2023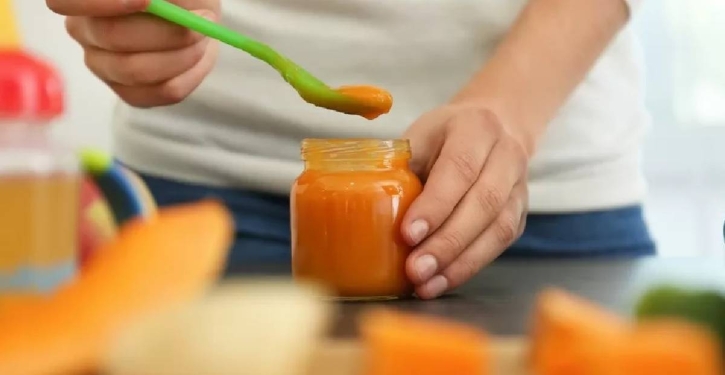 Photo: Representational
A trade body representing UK baby food suppliers has said it will continue to manufacture to EU standards on arsenic residues, reports BBC.
Last week, it was reported that a new EU rule was reducing the permitted level of the chemical.
The British Specialist Nutrition Association (BSNA) said "any product produced in GB will be compliant with the EU levels".
It said this was "to protect the right to export to all EU countries".
Arsenic is a naturally occurring substance that can cause cancer.
It is impossible to eliminate arsenic from food but there are maximum legal levels.
The BSNA, which represents major suppliers like Danone and Nestle, said the majority of baby food products on the GB market are imported from the EU.
Windsor Framework
The issue of arsenic residues helped illustrate how the new Windsor Framework will change the operation of the Northern Ireland Protocol.
Under the original protocol, GB-produced goods which did not meet the EU standard, would have faced being banned from sale in Northern Ireland.
However, a major change in the Windsor Framework is that UK public health and safety standards will apply to all retail food and drink being sold in the UK internal market.
That means that GB-produced baby foods, with higher arsenic residues than the EU permits, would still be eligible for sale in Northern Ireland.
However, the statement from the BSNA suggests that, in practice, most GB products will follow the new EU standard.
This raises a wider issue about how UK manufacturers, particular exporters, will react to regulatory divergence between the UK and the EU.
Brexit gives the UK the right to set its own regulatory standards but, in practice, some companies may just manufacture to a higher EU standard to protect their access to that market.
That phenomenon already exists and is known as "the Brussels effect".
It refers to non-EU companies adopting EU standards throughout their businesses, reflecting the size of the EU market and the relative strictness of its standards.
Last week, the UK government emphasised that GB-produced baby food products were still safe and had not ruled out adjusting its rules so they are similar to the EU.
A spokesperson said: "The UK will always maintain strong rules on arsenic levels and keep our position under very close review.
"We work closely with regulators across Europe and the rest of the world to ensure that we take account of global best practice and prioritise safety for our citizens."