BGMEA calls on Sedex to promote encouraging stories of Bangladesh's RMG industry
Published: 09:30, 26 January 2023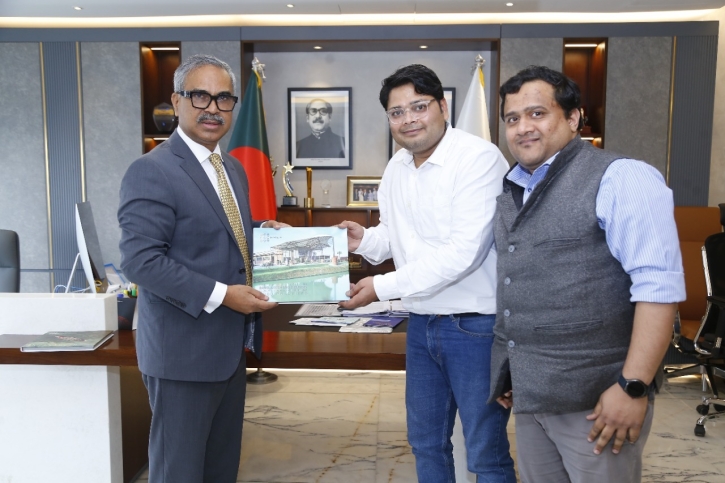 Photo: Collected
The Bangladesh Garment Manufacturers and Exporters Association (BGMEA) has urged audit organisation Sedex to portray a positive picture of Bangladesh's apparel industry internationally.
Sedex saw the impressive journey of Bangladesh's transformation, both socially and environmentally, BGMEA President Faruque Hassan said.
Anupam Prasad, head of office at Sedex India, and Naveen Ganapathy, business development and support executive, paid a courtesy visit to Faruque in Dhaka Tuesday.
The two sides discussed possible cooperation and future engagement between BGMEA and Sedex to better facilitate Sedex certification for garment factories in Bangladesh.
They also talked about collaboration to enhance the reputation of Bangladesh as a safe, sustainable and compliant hub of apparel sourcing in the world.