Medical equipment from Japan gather dust at ports for non-payment of taxes
Asif Showkat Kallol || BusinessInsider
Published: 22:08, 5 December 2022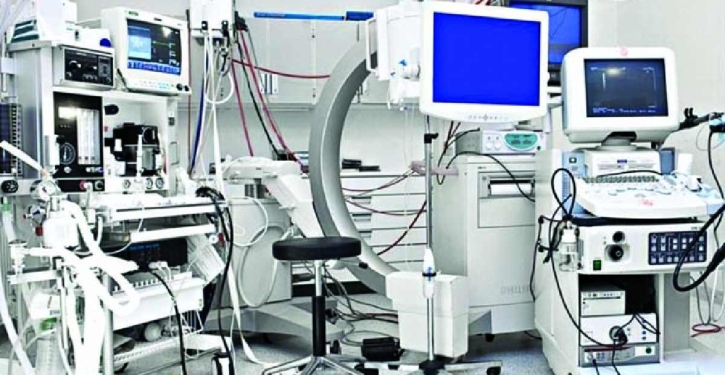 Photo: Representational
Delivery of medical equipment worth Tk 77 crore from Chattogram sea port and Hazrat Shahjalal International Airport in Dhaka have been running late due to non-payment of taxes, an official of the finance ministry said.
The Department of Health Services under the Health and Family Welfare Ministry recently wrote a letter to the finance division of the ministry of finance urging to disburse Tk 22.39 crore in taxes, VAT and Advanced Income Tax soon for the clearance of the medical equipment donated by Japan under Japanese Grant Aid Economic and Social Development Programme, 2022.
The dilemma has been frustrating for the donor agency that also could impact future such assistance, officials said.
It should be noted that Prime Minister Sheikh Hasina will visit Japan in a few days and if the matter is not resolved before her trip, it could be embarrassing for both of the governments. And, future donations by Japan could be at stake.
The health services division letter also said it is not possible to pay the immediate expenses such as port charges, transportation expenses, taxes etc. by the Central Medical Stores Depot (CMSD).
Because of such delay, all the incidental expenses including tax, VAT, CD and AIT ultimately needed to be paid by the finance ministry, some officials argue.
In August 2020, Japan confirmed JPY338.247 billion, equivalent to $3.2 billion, in assistance for Bangladesh to implement seven development projects.
The largest-ever single loan package is now being operated through the Japan International Cooperation Agency (Jica).
Japan and Bangladesh signed the exchange of notes on the Japanese grant for the Economic and Social Development Programme, worth $10 million, for medical equipment that included a CT scanner and an x-ray machine on July 16, 2020. This aid focused on the medical and health sectors currently combating the novel coronavirus.