Pran to inaugurate second bicycle plant on Dec 15
Asif Showkat Kallol || BusinessInsider
Published: 15:23, 5 December 2022 Update: 15:25, 5 December 2022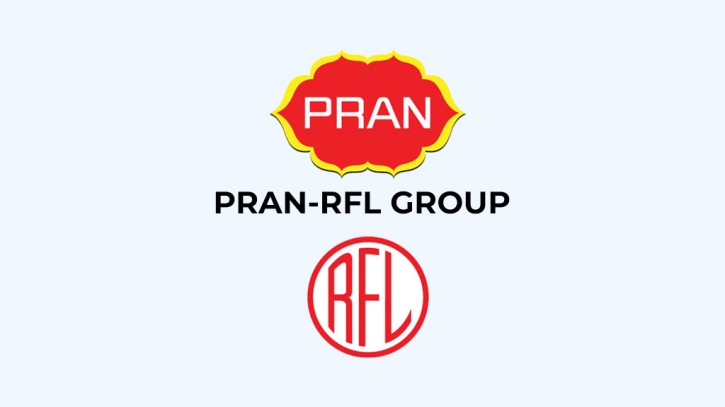 PRAN-RFL Group logo
Pran-RFL, one of the largest business conglomerates, is inaugurating its second bicycle manufacturing plant in Rangpur to expand its share of the Tk 1,800 crore domestic bicycle market.
The market for two-wheeler is growing due to rising health consciousness among the citizens and a quest for convenience across the country.
The plant established in Gangachara upazila under the northwest division of Rangpur, has already started marketing bicycles locally, an official of the commerce ministry said.
He said the Chairman and CEO of Pran-RFL Group Ahasan Khan Chowdhury recently sent a letter to commerce minister Tipu Munshi requesting him to inaugurate the factory on December 15.
According to the letter, the new plant has an annual production capacity of eight lakh pieces of bicycles. With the new unit, RFL's total annual bicycle production capacity has become 11 lakh units.
began exporting bikes in 2015 with its maiden shipment sailing to England. It now exports the manual transport to 10 countries, including England, the Netherlands, Denmark, Germany, Austria and Belgium. The company is also supplying local bicycles to the international bicycle brand the Aregoes of England, Sports Direct, Toys R Us, and Tandem, Germany School and Denmark's brand Asian Nordica.
Besides, Pran-RFL's 'Durunta' has gained popularity in the local market. The letter said about 1,000 people are employed in the new factory, which cost Pran-RFL around Tk 60 crore to build. It is also building a new skilled workforce for the international market.
The company's first bicycle factory was established in 2015 at the Habiganj Industrial Park in Shaistaganj upazila of Habiganj, where it mainly produces two-wheelers for export purposes.
According to industry insiders, the annual demand for bicycles in Bangladesh is 20 lakh pieces but a majority of this demand is met through imports as only two local firms are manufacturing bikes.
These two firms cater to 40 percent of the local demand for bicycles. Of the country's total bicycle exports worth $130.8 million in the fiscal year 2020-21, RFL fetched $18.8 million. The company exported $12 million worth of bicycles in the previous fiscal year.