Submit roadmap to resume business: Commerce ministry to Evaly chairman
Asif Showkat Kallol || BusinessInsider
Published: 22:04, 1 December 2022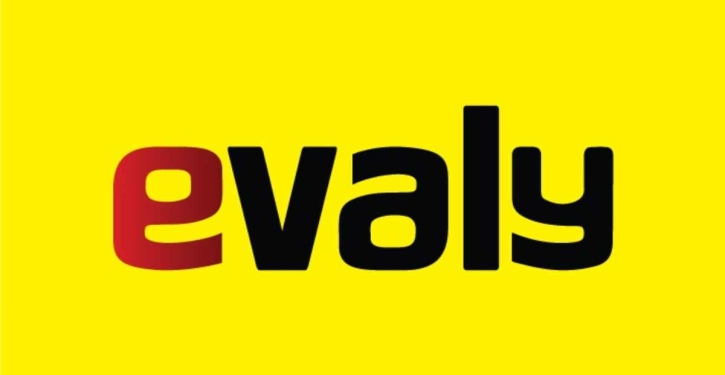 Evaly logo
The commerce ministry has asked Shamima Nasreen, the new chairman of controversial e-commerce platform Evaly, to submit her roadmap to restarting the company's operations.
The Chief of Central Digital Commerce Cell, Hafizur Rahman, asked Shamima on Thursday to submit a roadmap within a short time as she met him at the commerce ministry.
The chairman of the rogue online shopping store is now out of jail after securing a bail.
She had sought cooperation of the commerce ministry to secure bail for former Evaly Managing Director and her husband Mohammad Rassel. Additional secretary and head of the Central Digital Commerce Ministry Cell said they were unable to help her husband secure bail because it had been a judicial matter.
To restart and payback the advances that her company took from thousands of clients, Shamima urged the commerce ministry to help her open the Evaly dot com company server to resume business.
During the first week of November, the controversial e-commerce platform had cancelled their client's various discounted coupons following a commerce ministry directive. It had offered its large discounted coupons without prior permission from the respective authorities including Bangladesh Bank.
The court-appointed five-member board of directors, led by former Justice HM Shamsuddin Chowdhury Manik, submitted their resignation to the court on Thursday. It was on 10th August when the Evaly chairman had made an appeal to the court-appointed board for restarting their online store. She had asked authorities to incorporate herself, her mother and her sister's husband into the board in an application. Also, out of the 50% shares of the company, the former chairman had already transferred 20% shares in the name of her mother and other relatives, the application further added.
As per the instructions of the HC, the new board of directors has been asked to appoint an official from the commerce ministry as an independent director for Evaly. The ministry official cannot hold any position lower than that of a joint secretary. The new board will also have a representative from e-cab.
Shamima Nasreen and her other two family members will be inducted as members of Evaly's management board.
Launched on 16th December 2018, Evaly pretended to be driven by dreams to build an Amazon or Alibaba of Bangladesh, grew too big riding on a dangerous business model and offering abnormal discounts to attract huge customers, taking advances from them and delivering products months later.