India to get 3,000 tonnes of hilsa from Bangladesh during Durga Puja
BI Desk || BusinessInsider
Published: 17:43, 29 September 2022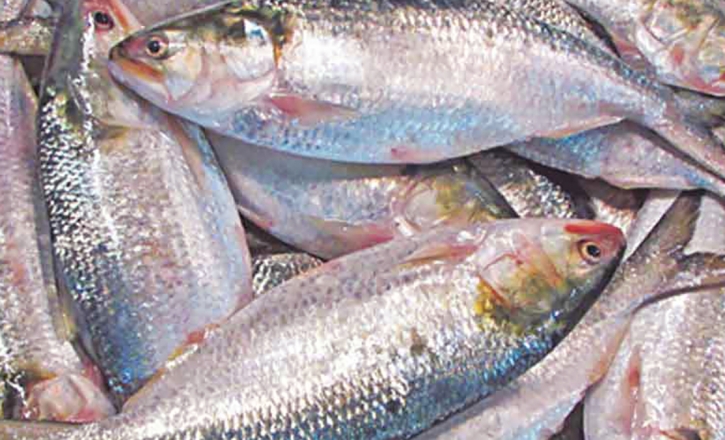 Photo: Representational
Bangladesh will export around 3,000 tonnes of hilsa fish to India, marking the upcoming holy Durga Puja, the biggest religious festival of the Hindus, scheduled to be held in early October.
"We have been exporting hilsa continuously for the last three years to India as a mark of gesture and relief for 15-20 days ahead of the holy Durga festival", said Commerce Minister Tipu Munshi.
Sixty private companies — each company to export a maximum of 50 tonnes of hilsas — got approval from the commerce ministry to export those consignments during the religious festival, reports Bangladesh Sangbad Sangstha.
The ministry, however, in its latest order has extended export timeframe till October 5 instead of earlier scheduled timeframe of September 30 as the government has imposed 22-days hilsa fishing ban which will start from October 7.
As per the order, the export permits cannot be transferred to other companies or any kind of sub-contract is not allowed. Only the authorised organisations will be able to export the hilsa shipments.
Last year, the commerce ministry gave approval to 115 firms to export 4,600 tonnes of hilsa to India against applications from around 200 companies. But only 1,100 tonnes were ultimately exported.
Some 1,450 tonnes were exported to India in 2020 and 18 firms received permission in the year. In 2019, only one trader got the permission and it exported 500 tonnes of fish.
According to the export policy order, the export of hilsa from Bangladesh is banned. However, every year before the Durga Puja, a large number of exporters of the country apply to the Ministry of Commerce for permission to send hilsa to India.
After halting the hilsa export to India for seven years, the ministry allowed a certain amount of hilsa exports to India conditionally before the Durga Puja in 2019.
However, the government stopped the export in 2012 after West Bengal Chief Minister Mamata Banerjee opposed the Teesta water-sharing agreement.
In 2015, when Mamata Banerjee visited Bangladesh and requested Prime Minister Sheikh Hasina to export hilsa to India, the prime minister replied, "Hilsa will go if Teesta water comes". Later in 2019, the government resumed the hilsa export to India.