No additional LNG supply from Qatar before 2025: Petrobangla
Published: 17:39, 28 September 2022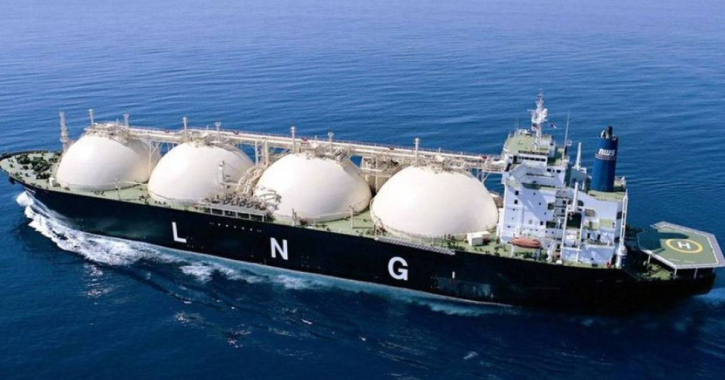 Photo: Representational
Bangladesh is unlikely to get any additional liquefied natural gas (LNG) from Qatar before 2025 as the gulf country has recently turned down a request in this regard.
According to officials in Dhaka, Qatar straight away rejected a plea to increase its supply of LNG right at this moment when Bangladesh has desperately been looking for primary fuel at a cheaper rate.
Petrobangla Chairman Nazmul Ahsan, who recently led a delegation to Qatar, said the energy-rich gulf nation did not agree to Bangladesh's request to immediately increase the supply.
"They only agreed to increase LNG supply from 2025" he told UNB adding, "We can get additional 2 million ton per annum (MTPA) of LNG from that time"
"But the rate and other terms and conditions have not been settled yet", he noted.
Bangladesh has been importing LNG from Qatar and Oman since 2018 under two separate long-term contracts.
As per a 15-year contract with Qatar, it can supply the highest 2.5 MTPA of LNG and the supply will not come below 1.8 MTPA.
Since the contract is a long-term one, the rate of the LNG was relatively lower - between $11-$17 per MMBtu (million British Thermal Unit) - compared with its higher rate in the international spot market , said a Petrobangla official.
After improvement in the Covid-19 situation, demands grew for primary fuel pushing up the LNG price in the spot market.
The Russian-Ukraine war that began in February deteriorated the situation with the LNG price skyrocketing to $70 per MMBtu before coming down to current price of around $37 per MMBtu.
Against this backdrop, Bangladesh moved to raise import of LNG under long-term contracts.
State Minister for Power, Energy and Mineral Resources Nasrul Hamid visited Qatar in March this year and met with Qatar's State Minister for Energy Saad Sherida Al-Kaabi, in Doha to place a request to increase the supply.
As follow-up of the state-minister's meeting, the Petrobangla team, led by its chairman, visited Qatar recently and held a meeting with the LNG supply company to increase the supply.
Petrobangla statistics show that the country currently produces about 2,773 million cubic feet of gas per day (mmcfd) where the share of imported LNG is about 470 mmcfd against last year's 750 mmcfd.
Bangladesh suspended import of LNG from international sport market in July this year due to the price escalation. It also announced staggered holidays for area-based industries from August to minimise consumption of both natural gas and electricity.
Under a staggering programme an area-based factory holidays will be maintained to limit consumption of both natural gas and electricity.
Officials of the Power Division said that the new rationing system will help save around 500-550 MW of electricity.
Under an ongoing austerity measure all the diesel-fired power plants are now shut and load-shedding is being implemented officially from July 19 to reduce diesel imports and save foreign currency.
Although area-based load-shedding was scheduled for one hour, it allegedly continued for three hours at a time in some city areas across the country.
Load shedding in rural and remote areas, however, stretched for more hours, consumers claim.
Markets and shopping malls can now stay open until 8:00 pm.
The government also prohibited illumination in different social gatherings in community centers, shopping malls, shops, offices and houses since July 7.