BAT Bangladesh wants to export cigarettes to Bhutan
Asif Showkat Kallol || BusinessInsider
Published: 21:47, 26 September 2022 Update: 16:51, 27 September 2022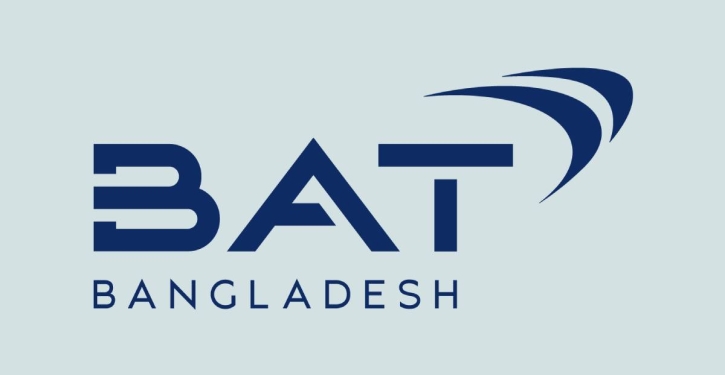 British American Tobacco Bangladesh logo
British American Tobacco (BAT) Bangladesh has expressed its desire to export duty-free cigarettes to neighbouring Bhutan to earn foreign currency for the country.
The Head of External Affairs of BAT, Sheikh Shabab Ahmed, recently sent a letter to Senior Commerce Secretary Tapan Kanth Ghosh urging the commerce ministry to enlist local tobacco products for the Preference Trade Agreement (PTA) between Bhutan and Bangladesh.
If necessary, the BAT authorities will make a presentation to the commerce ministry on how the export of cigarettes could earn plenty of foreign currencies for Bangladesh.
Now, Bangladesh has been exporting dried tobacco leaves for nearly 30 years fetching $85 million a year. If the government allows the export of cigarettes, the country's export revenue will increase to $100 million in the next couple of years, the letter reads.
India is exporting duty-free cigarettes to Bhutan.
The letter reveals — if things go well — BAT is expected to ship cigarettes to Bhutan from January 2023 and earn $2 million in the first year. The export could aggregate $9 million within five years.
At present, BAT has been exporting an insignificant volume of cigarettes to China, Singapore and Maldives, earning only $0.2 million.
In the letter, BAT said a total of 60 lakh people are now living on the production of cigarettes and its business activities.
The government owns 9 percent of BAT's share.
The company is set to build a cigarette factory in Savar on the outskirts of the capital to grab the growing opportunities in export markets.
In February 2021, the multinational tobacco giant invested Tk 192.5 crore for the new factory in Savar.
Commerce ministry officials said it is a sensitive issue to discuss publicly as smoking causes life threatening diseases.
Smoking causes cancer, heart disease, stroke, lung diseases, diabetes, and chronic obstructive pulmonary disease (COPD), which includes emphysema and chronic bronchitis.
The PTA signed between Bhutan and Bangladesh on December 6, 2021, was supposed to come into effect from 1 July. However, due to various circumstances, the PTA would take place by the end of this year, officials said.
Early last month, Bangladesh granted duty-free access to 16 more Bhutanese products based on an earlier agreement between the two countries.
The Internal Resource Division of the finance ministry issued an order in this regard on 4th August.
In December 2020, Bangladesh granted duty-free access to 34 products of Bhutan under a PTA.
As per the order, no customs duty or tax will be imposed on the import of 16 products from Bhutan, including milk, natural honey, wheat flour, jams, fruit jellies, marble sheet, cement clinker, Portland cement, soap, particle board of wood, mineral water, aerated water, wheat bran and wooden furniture.