Singapore firms abort Mirpur housing project under PPP
BI Report || BusinessInsider
Published: 22:12, 16 August 2022 Update: 22:13, 16 August 2022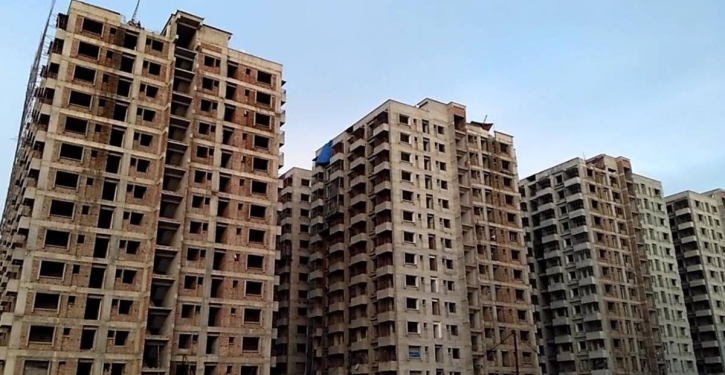 Photo: Representational
The 'Mirpur Integrated Township Development (MITD)' project has been dropped from the list of Public Private Partnership (PPP) projects as previously interested Singapore firms are no longer eager to invest, an official of National Housing Authority said.
The cost of this project was estimated at Tk 6,626.94 crore and it was supposed to be implemented in Mirpur under the National Housing Authority.
Officials at the National Housing Authority said a proposal to withdraw the project from the PPP list will be presented at the meeting of the Cabinet Committee on Economic Affairs on Wednesday.
The Ministry of Housing and Public Works is now looking for any public investment from some other countries on a 'Government-to-Government' basis.
As part of resolving housing problems of this mega city, through a planned urbanisation, the National Housing Authority took up the project for constructing 107 14-storey residential buildings on some 80 acres of land in Mirpur Section 9 through 11.
According to the project paper and feasibility study done by the Ministry of Housing and Public Works, there is a demand for flats of 1,545 sq ft, 1,338 sq ft and 878 sq ft, respectively in the densely populated Mirpur vicinities.
The project area is located on the eastern side of the 100-feet wide road connecting Mirpur DOHS and Hazrat Shahjalal International Airport and the project site is only 11km away from the airport.
Besides, the project is also closer to the under-construction metro rail project. When the metro rail project commences, possibly next year, the commuting from Mirpur will be much easier. And, eventually, the demand for residential flats here will also increase.
The project has contemplated constructing 61 buildings with 1545 sq ft flats, 23 buildings with 1,338 sq ft flats and 23 buildings with 878 sq ft flats, respectively.
The initial price per square feet of a condominium was determined at Tk 5,000.
A memorandum of understanding was signed between the Government of Bangladesh and the Government of Singapore to implement the project on a G-to-G basis, under PPP mechanism.
After taking the necessary steps, it was presented before a meeting of the Cabinet Committee on Economic Affairs held on November 8, 2018 for initial approval. And, the projects obtained it.
Earlier, a Memorandum of Understanding (MoU) was signed between PPP authority and the International Enterprise Singapore Board (IE Singapore) on March 12, 2018 to implement the project on a G-to-G basis.