Energy Security Day 2022: Consumers struggle to cope with rising costs
Jannatul Ferdushy || BusinessInsider
Published: 19:23, 8 August 2022 Update: 23:20, 8 August 2022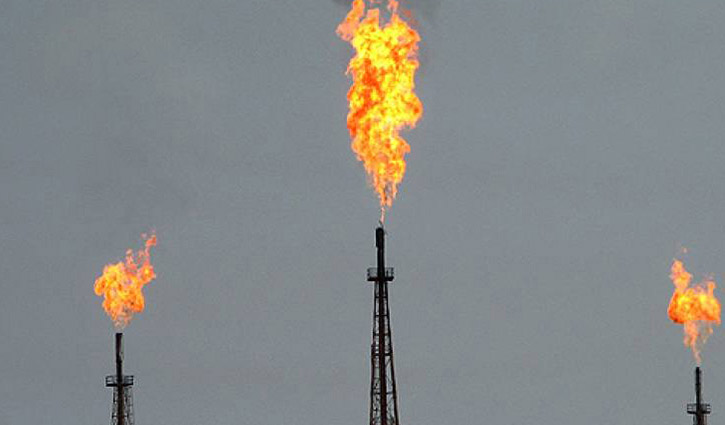 Photo: Representational
As the country is set to observe 'Energy Security Day' on Tuesday, consumers, including the industrial ones, will be busy fighting to cope with abrupt and 'excessive' rise in fuel oil prices, experts said.
Bangladesh has been observing 'Energy Security Day' since 2010 commemorating the historic decision made by Father of the Nation Bangabandhu Sheikh Mujibur Rahman on August 9 in 1975 to develop the country's energy sector as he had purchased five gas fields from the erstwhile British Oil company, 'Shell Oil', for the newborn state.
Nearly five decades have elapsed, but unfortunately, the country has still been suffering from deficiency of primary energy. The power plants even cannot commission their full capacities because of lack of methane gas and deviation from the path of the visionary leader---from extraction resources to import.
The gas fields bought by Bangabandhu are: Titas, Bakhrabad, Habiganj, Rashidpur and Kailashtila. They all cost only 4.5-million-pound sterling at that time.
Although natural gas is one of the major fuels to run various industries in Bangladesh, and responsible for the country's continued economic growth, the developments of onshore and, especially offshore gas fields remain slothful, experts said.
"As local alternative sources of energy have not been properly used, it is not possible to keep a balance between the growth of demand for and supply of energy," said Petrobangla Chairman Nazmul Ahsan.
Over the past 12 years, power generation capacity has increased by 25,000 MW. The Harrisburg University (HU) data shows three state-owned and two international companies extracted 2,352mmcfd gas in 2021, down from 2,666mmcfd in 2016. However, as demand for natural gas grew largely, the production could not cope with it and, therefore, import of expensive fuel oil has almost doubled.
The reason is that about 13 years ago the government took initiative to overcome the dependence on lone energy source--- gas, by introducing use of energy mix, but that was never appropriately implemented, said Prominent energy expert Prof Shamsul Alam.
"The country is currently dependent on imported fuel because the government has diverted its focus from exploration, a plan developed by Bangabandhu, to import. As a result, the country is facing energy insecurity whenever prices are rising in the global market."
Even the government has not been able to ensure adequate supply of primary energy to the industries. Moreover, for the country's industrialization, the government has been developing 100 economic zones but that is progressing slowly due to energy shortage, he added.
Experts think, due to uncertainty about the primary energy supply, the foreign investors are reluctant to invest in the economic zones.
Prof Alam said, "The government is directed by the bureaucrats. They are consulting the government by bypassing the exploration planning and importing gas to make their own wallets heavier."
Currently, the state owned gas companies are extracting less gas than what the foreign companies are doing. Even when there is an outcry for gas, domestic gas fields are sitting idle with huge reserves. American company Chevron is producing 1,237 mmcf daily from a 1.22 tcf reserves at Bibiana. Despite having nearly double the reserves (2.026 tcf), only 68 mmcf of gas is being extracted from the Kailashtila gas field, Business Insider Bangladesh learned.
Titas and Rashidpur gas fields also have more gas reserves than Bibiana. But production mismatched with demand.
Discovered in 1960, the Rashidpur gas field has remaining reserves (proved and exploitable combined, as of 31 December 2020) of 1.773 trillion cubic feet. However, only 44 mmcf of gas was extracted in Rashidpur on July 1, 2022.
More than half of this has been extracted so far. Even now about 30 percent of the methane gas that is being used daily across the country is from these five fields.
The government is also hesitant about extracting coal, too. The government has projected 30,000MW of electricity generation by 2030.
But, although the state-run BAPEX is proceeding as per a plan over gas exploration in the Bay, it does not look promising. Given the present state of offshore exploration, there is no possibility of getting gas from there, soon.
However, experts believe that there is a possibility of securing a significant amount of power and energy through regional cooperation, but again, it will take time.
The construction of a nuclear power plant at Rooppur is also time consuming and costly.