Qcoom clients to get back Tk 200cr soon: Official
Asif Showkat Kallol || BusinessInsider
Published: 11:32, 4 August 2022 Update: 11:34, 4 August 2022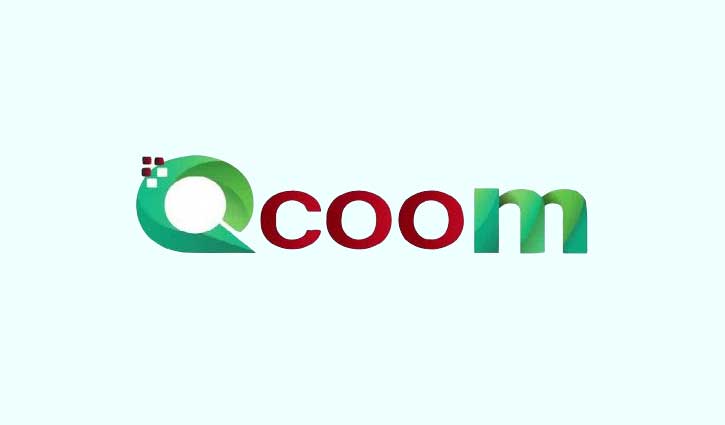 Qcoom logo
Some 2,500 clients of e-commerce platform 'Qcoom' are expected to be reimbursed Tk 200 crore under a second initiative taken by the government, a commerce ministry official said on Tuesday.
The refunding process will be settled soon as Bangladesh Bank is preparing the necessary actions in this regard, the official added.
The head of the Central Digital Commerce Cell under the commerce ministry, Md Hafizur Rahman told Business Insider that when most of the e-commerce entrepreneurs went into hiding to avert reimbursement, it was 'Qcoom' proprietor who agreed to refund his clients.
"We do not want a money handover ceremony but some publicity is required for other such e-commerce platforms who may come up and take initiatives to pay back their clients," Rahman said.
A total of 6,721 patrons of Qcoom were refunded Tk 59.05 crore on January 24, in the first phase as the company failed to deliver the products that it had pledged. Qcoom has got some Tk 397 crore stuck in its payment gateway, Foster, the Business Insider Bangladesh has learned.
The amount includes at least Tk 166 crore paid by the clients for certain products which were supposed to be delivered by the online shopping store.
The police in October 2021 arrested Qcoom CEO and managing director Md Ripan Mia for committing fraudulence and now the company's operations are suspended. Ripan is freed on bail.
On October 8, 2021, the Detective Branch of Bangladesh Police of Tejgaon Division also arrested Radio Jockey Nirob, Communication and Public Relations Officer of Qcoom.