Bangladesh economy to get back on track shortly: Finance minister
BI Report || BusinessInsider
Published: 16:56, 3 August 2022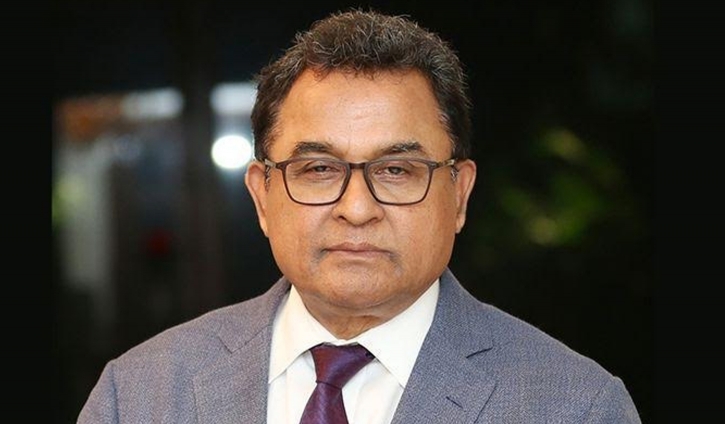 Finance Minister AHM Mustafa Kamal. Photo: File
Finance Minister AHM Mustafa Kamal has said the country's economy will get back on track very soon as the prices of foods are gradually declining coupled with fuel oil and energy, in the international market.
"Despite the inflation rate being a little bit high but not at levels seen in the European Union and United States as (their acute) energy crisis amid Russia-Ukraine war," the minister claimed on Wednesday as he was responding to a reporter following a virtual cabinet committee meeting on public purchases and economic affairs.
He said the local inflation is coming down to a normal level after prices of imported commodities and fuel oil declined.
He noted that as a result prices of US dollars are also declining in the country.
Regarding the dollar market, he said, "We are at this moment (trying) to bring stability to the economic front."
He said by reducing inflation, everyone can proceed from the same platform. That platform will be the foundation of a justified policy. "I also believe we can get the economy back on track, it won't take long."
He further said, "You will see our progress on all fronts. It won't be long before we get to that place of pride when people around the world will take pride in our economy"
When asked if inflation is a hindrance to economic growth, the finance minister said, when they (AL) were not in power in 2009, the rate of inflation was 12.03 percent. That was many years ago.
"Having gone through many ups and downs in between and the pandemic, we have faced (all odds) that have been handled well."
He claimed that policy actions taken by his government were appreciated all over the world, he said, "Now we are dealing with the (impact of ) Ukraine-Russia war. This, too, we will deal with nicely. I can see the reflection here…"
Kamal kept on saying that the prices of non-food items will also come down. The price of the dollar will also decrease. Inflation is now only 7 percent. If the price of edible oil or other things they (Westerners) buy go up, it will also have an impact here.
"Inflation is increasing because we have to buy more."
In response to a question about the opportunity given in the budget to whiten black money, Kamal said, they believe that this initiative will be accepted by the people of the country.
"My request would be to do it out of compassion for the country, out of responsibility for the future generations, to motivate everyone to understand (the policy better)."
Those who have undisclosed money should make it settled for future generations by bringing it under this scheme, the minister said.
In response to a question about corruption, he said, "I don't have information about how much corruption is being committed here. None of you have, but you can probably guess that corruption is taking place."
Kamal said people who are working abroad and sending remittances home dream of their future generation who will benefit. That's why they are sending what they get to the country.