Govt may seek IMF loan if needed: Kamal
BI Report || BusinessInsider
Published: 21:47, 21 July 2022 Update: 21:49, 21 July 2022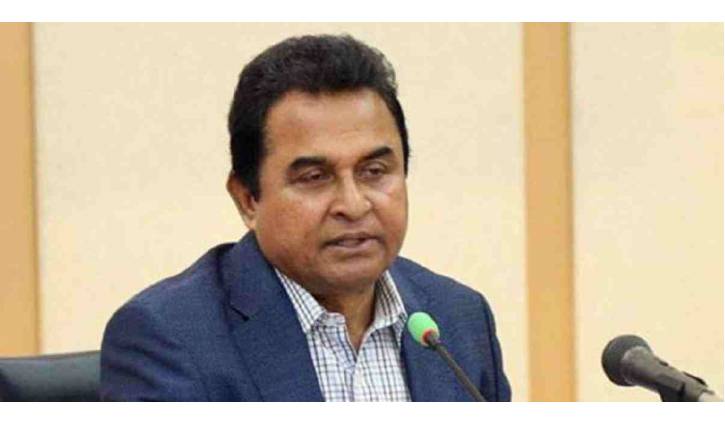 Finance Minister AHM Mustafa Kamal. Photo: File
Although Finance Minister AHM Mustafa Kamal is claiming publicly that the government will solicit IMF credit to support the country's deficit budget, if needed, officials are holding meetings with the visiting IMF delegation to woo $ 4.5 billion loan assistance.
The finance minister who sat with the nine-member team to conclude the financial assistance-seeking meeting which Kamal claimed was rather an appraisal meeting that took place at his ministry office on Thursday.
Newly appointed senior finance secretary Fatima Yasmin also attended the meeting.
Kamal said, "You have to ask the visiting IMF team, they will tell you about all these matters (if we had discussed seeking budget support).You know we are here to inform you regarding any development on our financial front."
He further said: "We are IMF's shareholders and that we have been working together for the betterment of Bangladesh's economy."
While dwelling on the ongoing austerity measures, he said, Prime Minister Sheikh Hasina talked about it (to protect our economy) and in fact, the measures are economic fallout of the Russia-Ukraine war.
He told a reporter that the development projects that are badly needed will carry on and less-important development projects will be suspended.
The minister also said Bangladesh has executed some development projects from the IMF fund to reform the VAT collection system.
The government would initially ask for a $4.5 billion loan from the International Monetary Fund to ease the pressure on the foreign currency reserves after scrutinizing prerequisites, an official said.
The IMF completed their nine-day visit on Thursday and sat with the officials of the National Board of Revenue, Bangladesh Bank and the Finance Ministry to put a brake on various subsidies and discussed the government's debt management system among others matters to qualify for the loan.
The IMF recently offered the policy-support credit meant for financing the deficit of the total Tk 6.78-trillion budget for the ongoing 2022-23 fiscal year (FY).
Meanwhile, the country's foreign currency reserves stood at $41.7 billion, which is sufficient to cover about five months' import bills.
Typically, the World Bank and the IMF advocate for a reserve that could support import bills for three months. However, in times of economic uncertainty, they advise keeping sufficient reserves to meet 8-9 months' imports.
The Washington-based lender had provided $987 million worth of budget support, titled Extended Credit Facility (ECF), in April 2012 to help restore macroeconomic stability, strengthen the external trading and engage in higher and inclusive growth.
Back then, Bangladesh was hit hard by the global financial meltdown that started in 2007.