FY22's trade growth bit 'misleading', says outgoing BB governor
BI Report || BusinessInsider
Published: 22:30, 1 July 2022 Update: 22:31, 1 July 2022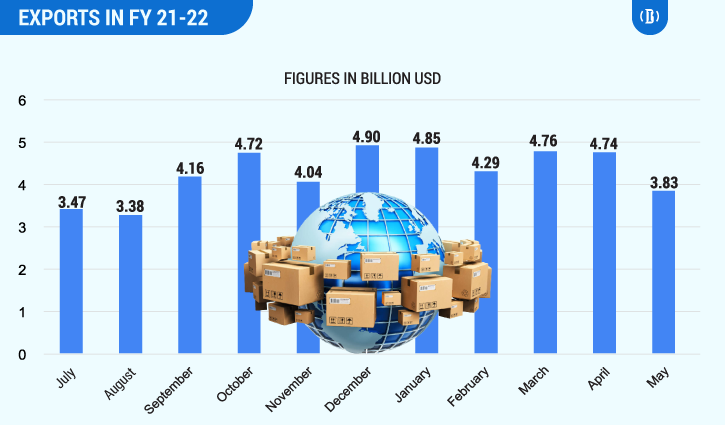 Graphics: Business Insider Bangladesh
Bangladesh's external trade, both export and import has been witnessing outstanding growth so far in the first 11 months of the current fiscal year.
Was this growth value-driven or volume-driven? This was the question to the outgoing BB Governor Fazle Kabir at the launch of the monetary policy stance for FY23 on Thursday.
"Quantity did not grow so much. Still, it seems export-import growth was very high," said Kabir whose term ends on July 3. He also termed this phenomenal growth a bit misleading.
He blamed high trade costs, including freight, behind the abnormal growth in export and import.
In the backdrop of recent commodity price hikes in the international markets, the import payments witnessed a strong increase driven by the post-Covid economic recovery. The export growth in FY22 was also significantly higher due to the demand rise in the west.
Bangladesh's exports grew by over 34 percent in the first 11 months till May of the current fiscal year and the annual receipts are on the track to stand at $52 billion. For the first time in the country's history, Bangladesh's export crossed the $50 billion mark.
On the other hand, imports also saw over 39 percent growth in the first 11 months.
However, according to some analysts, the government's 28 stimulus packages worth Tk 2 lakh crore helped businesses to keep their activities on amid the pandemic and the recent war impacts.