Sales of savings certificates drop 51% in 11 months
BI Report || BusinessInsider
Published: 21:51, 27 June 2022 Update: 22:23, 27 June 2022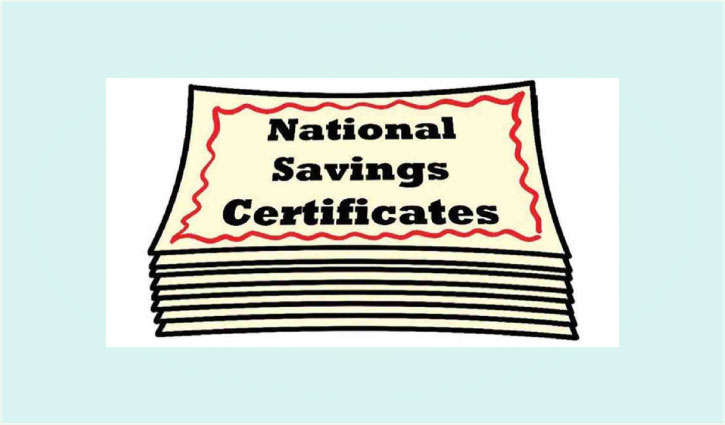 Representational collected photo
Sales of national savings certificates fell to Tk 18,157 crore or 51 percent during July-May period of the expiring fiscal 2021-22 as the beneficiaries encashed their respective instruments.
The sales of these certificates aggregated Tk 36,036 crore during the same period of the previous fiscal year.
Insiders at the banks and financial institutions said the government has set various conditions to discourage people from investing in the savings certificates. The disincentives include interest cut on a fund above Tk 15 lakh. Again, various jail-term and penalties have been introduced if someone hides their purchases.
During May this year, savings certificates worth Tk 7,865 crore were sold. During this month, authorities have paid principal amount and profits to the beneficiaries worth Tk 7,226 crore. Out of this, the profit amounted to Tk 3,577 crore. Therefore, the net sales in May stood at Tk 638 crore.
Meanwhile, in the outgoing fiscal year, the government has set a target of borrowing Tk 32,000 crore from this sector. In 11 months, it has taken a 56.84 percent loan against the target.
In the budget proposal of the ensuing 2022-23 financial year, the government has decided to take a loan of Tk 35,000 crore from savings certificates.
In his budget speech, finance minister AHM Mustafa Kamal said, "Even though arrangements were made to purchase high interest rate savings certificates for the low-income population, high-income investors were taking advantage of these schemes."
That's why the government has automated sales management before. As a result, the upper ceiling to purchase additional savings certificates has been made limited. In addition, it was made mandatory to provide National Identity Card number and TIN in case of purchase of savings certificates.
Kamal had said, "As a continuation of the reform process, in the current fiscal year 2021-2022, the interest rate has been reduced from 1 to 2 per cent for investments above Tk 15 lakh, keeping in view the interests of low-income people who depend on profits from savings certificates." This will reduce the government's interest expense on savings certificates, but the rate of return for small savers will remain the same.
In the fiscal year 2020-21, the government borrowed Tk 42,000 crore by selling savings certificates, which was Tk 14,428 crore in the fiscal year 2019-20. In the financial year 2018-19 it was Tk 49,393 crore. In the 2016-17 financial year, the government took a loan of Tk 48,530 crore and in the 2016-17 financial year, it took a loan of Tk 52,417 crore.