Major economic indicators satisfactory in Q3: MCCI
BI Report || BusinessInsider
Published: 18:27, 26 May 2022 Update: 18:42, 26 May 2022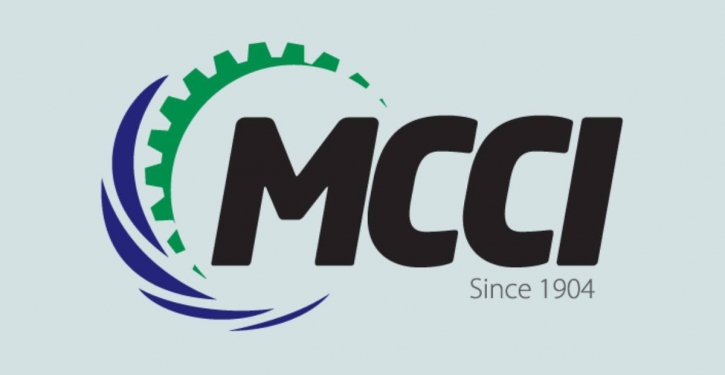 MCCI logo
Bangladesh's economy is now rebounding from the Covid-19 shocks and its major macroeconomic indicators are in a satisfactory position, according to the Metropolitan Chamber of Commerce and Industry (MCCI).
In its latest edition of "Review of Economic Situation in Bangladesh" of January - March 2022 (Q3 of FY22), the chamber attributes the country's economic recovery in the recent time to robust export earnings.
"The export-oriented garment, leather and domestic market-oriented steel, food-processing and transport sectors are running in full scale," the MCCI said.
The review said that both exports and imports have done well during the period in Bangladesh.
The chamber said Bangladesh's economic growth of 7.25 percent in FY22 is high compared to comparable developing economies and today, "Bangladesh is one of the fastest-growing economies in the world".
Moreover, the inward remittances also increased and the foreign currency reserve is in a satisfactory position.
However, some of the economic indicators appear to be less promising than projected earlier.
The fiscal framework continues to be weak in view of poor achievements, more specifically, both in terms of revenue mobilization and public expenditure.
The unemployment situation and low investment remain challenges for the economy.
As a cautionary measure, the MCCI suggested the country needs careful spending on foreign currencies in view of the higher import trend and the cascading Russia-Ukraine war fallout.
Moreover, it is necessary to be careful in opening letters of credit (LC) so as to avoid unnecessary imports to save foreign currency reserves as one of the potential thrift measures.
Also, skilful management of high subsidies on electricity, gas and fertiliser prices is necessary, otherwise spending as subsidies will shoot up significantly.
Indicating the rising inflation rate, the MCCI warned that containing inflation would be a big challenge in the coming months.