Now not the right time to hike energy prices: FBCCI
BI Report || BusinessInsider
Published: 15:33, 21 May 2022 Update: 15:54, 21 May 2022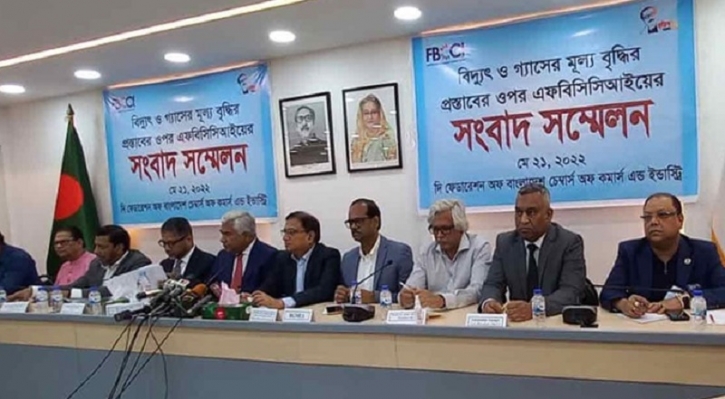 Photo: Collected
The Federation of Bangladesh Chambers of Commerce and Industry (FBCCI) has objected to the move to raise electricity and gas bills amid the pandemic and the Ukraine war, saying that any such decision would be detrimental to the country's economy
The FBCCI president made the comments at a press conference held at the Federation building in Dhaka's Motijheel on Saturday.
He said any decision to increase the price of electricity and gas at the current inopportune time would be "suicidal" and "throw the government into disarray".
These global crises, he said, have pushed the prices of food products, industrial raw materials, transportation costs and fuel oil, which in turn increased the cost of doing business.
Inflation in the country is already on the rising trend, and the impact of higher gas and electricity prices at the wholesale level during these difficult times will further exacerbate inflationary pressure, he added.
The president of the apex body of traders suggested that the government must monitor the world situation for at least six months before taking any decision.
"If the price goes up now, the production cost will double. The domestic industry will be shut down," he added.
Therefore, Jashim Uddin suggested the decision to hike electricity and gas should be made by politicians instead of bureaucrats to protect the industry.
Traders have asked the government for an advance plan on how much the price of gas and electricity will increase in the next 20 years, he informed, adding that this will help businessmen and foreign investors plan their future steps. "This will also increase foreign investments."
The FBCCI president also suggested that hiking energy prices should be adjusted through subsidies from power sector funds without imposing pressure on traders.
The former president of the FBCCI, representatives of BGMEA, BKMEA, BTMA MCCI, and BCMA were among others spoke at the programme.