Bangladesh set to take strong austerity measures
BI Report || BusinessInsider
Published: 17:22, 19 May 2022 Update: 21:27, 19 May 2022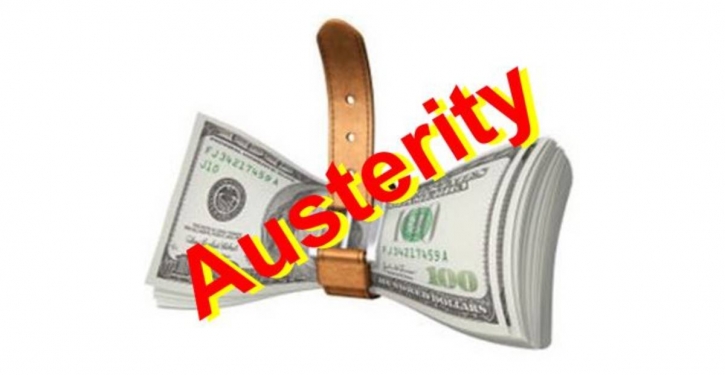 Photo: Representational
The government within three days is likely to announce a massive austerity policy in the face of rising exchange rate of the US dollar against the taka triggered by the Ukraine war.
Cabinet Secretary Khandker Anwarul Islam revealed the information after attending a cabinet meeting, presided over by Prime Minister Sheikh Hasina at her office on Thursday.
He said the prime minister directed the finance and commerce ministries to notify all government entities concerned to take measures in restricting the use of the US dollar.
The war in Europe is disrupting the supply chain and causing an economic crisis across the world, he added.
The finance ministry and the central bank will soon hold a discussion on how to control the skyrocketing price of the US dollar against the taka, he added.
Elaborating on the details of the meeting, the secretary said, "Detailed discussions have been held on commodity prices. The ministries of commerce and finance have been instructed to provide adequate and comprehensive measures within two days."
The measures will include steps on how to handle situations when the supply of commodities goes up along with prices, he said.
He also said that the Ministry of Finance, Ministry of Commerce and Bangladesh Bank would announce the final decision about austerity measures in the next two to three days.
Anwarul Islam requested the media to hold constructive discussions on the situation. "We also have an appeal to you to discuss constructively."
This was supposed to be the year of recovery from Covid shock, the secretary said. However, the war in Europe has not only fuelled a global economic crisis but also a crisis of supply.
Because, both Russia and Ukraine are major suppliers of food and energy supply, he explained.
"We may have to act more rationally in some cases so we request the media to promote these actions in a positive way. Let us all be a little more economical or rational" he added.
Presenting the example of the foreign fruits, Secretary Anwarul Islam questioned the importance of fruit import in this situation. He said Bangladesh spends Tk 9,000 crore every year on fruit imports.
The government is mulling a temporary tax hike on unessential fruit imports, he said.