We made mistake by not fixing edible oil price in last 2 months: Commerce minister
BI Report || BusinessInsider
Published: 14:26, 16 May 2022 Update: 14:34, 16 May 2022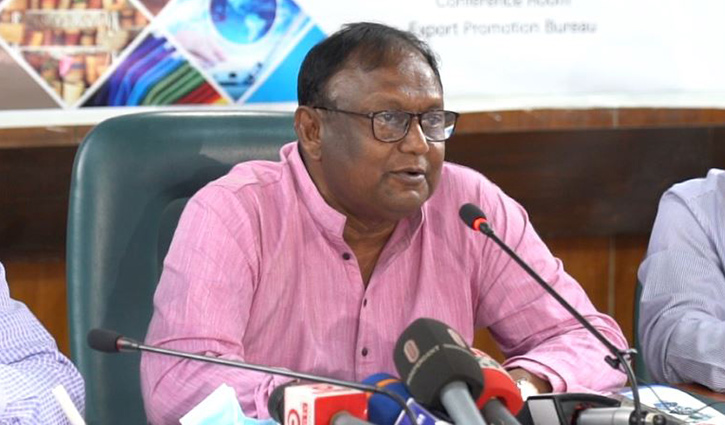 Commerce Minister Tipu Munshi. Photo: File
Commerce Minister Tipu Munshi on Monday said they have made a mistake by not fixing the pieces of edible oil in line with the international market prices.
He made the comments at a press meeting with the Bangladesh Secretariat Reporters' Forum in the Secretariat in Dhaka this noon.
"Edible oil prices in the international markets increased in the last two months, but we did not adjust the prices for the local markets," Munshi said.
"Businesses knew that the prices will rise after the Eid-ul Fitr and they took the chance of hoarding it," Munshi said replying to a query on recovering huge quantities of edible oil from across the country.
On the drive against hoarders, he said the government does not want to create any situation that can destabilise the market.
"We want to keep the market situation stable instead of controlling it by creating panic," Munshi said.
The commerce minister also said that the Russia-Ukraine war has created an adverse impact on the global commodity prices, which have impacted food prices in Bangladesh.
He said a more challenging time is ahead but there is nothing to be worried about. "We have to be economical amid this situation," he added.
Some people fear that the situation may take a Sri Lanka-like turn but there is no chance here, Munshi said, adding that Bangladesh itself has given a loan to Sri Lanka.
Regarding onion price, he said the agriculture ministry has stopped importing onion so that the farmers get a fair price, he said.
The decision has been taken so that farmers can sell per kg of onion at Tk 25 and consumers will buy it at Tk 45 per kg, he said.