Syndication in Malaysia jobs to cause money laundering: BAIRA
BI Report || BusinessInsider
Published: 20:01, 12 May 2022 Update: 21:16, 12 May 2022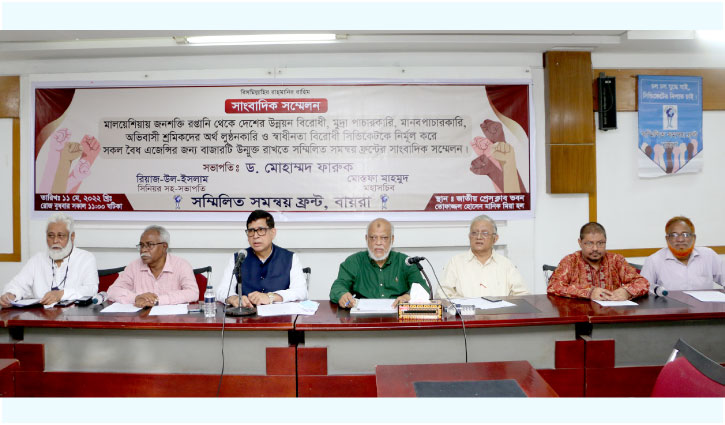 Photo: Courtesy
Manpower recruiting agencies in Bangladesh have said that allowing syndicates in recruiting Malaysian-bound workers would open the door to launder Tk 25,000 crore from the country.
The press meet was held Wednesday at the National Press Club, organised by the Sommilito Somonnoy Front of the Bangladesh Association of International Recruiting Agencies (BAIRA), said a press release.
SSF President Dr Mohammad Faruque, Senior Vice President Reaz-ul-Islam, and Secretary-General Mostafa Mahmud presented the information in written statements as well as responded to the reporters.
Also present at the press conference were Golam Mostafa Babul, Siraj Miah, Redwan Khan Borhan, and many others.
They also demanded for keeping the market open for all legitimate recruiting agencies by scarping the so-called syndicate of 25 agencies involved in manpower exports to Malaysia.
The front highlighted the losses incurred by the nation as a result of exporting workers through syndicates in the years 2016, 2017, and 2018.
At that time, the export of workers was estimated at 15 lakh but only 2.74 lakh people could go through them while 12.25 lakh people lost their guaranteed job opportunities.
The syndicate siphoned Tk 5,000 crore during the period and 1,200 recruiting agencies in the country were totally deprived of manpower exports.