At least 300 RMG factories in Bangladesh hit by Russia-Ukraine war
BI Special || BusinessInsider
Published: 22:27, 21 March 2022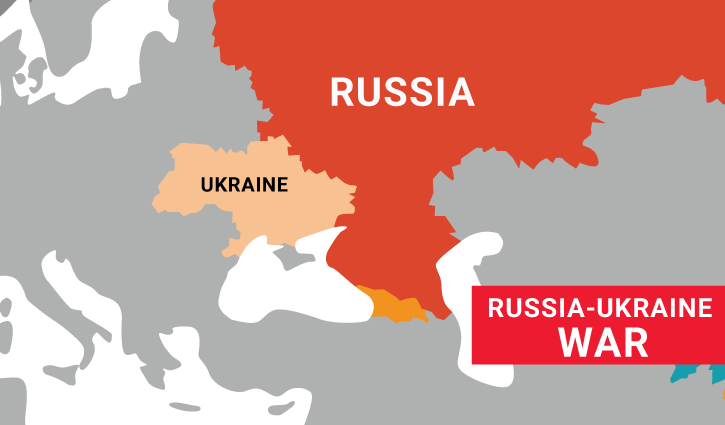 Graphics: Business Insider Bangladesh
Bangladesh's goal to export $1 billion worth of goods to Russia in the current fiscal year has been dashed by the Russia-Ukraine war that began nearly a month ago.
Exporters are now concerned about how they will get back the payments for the products they have already shipped and what will be the fate of orders, which are in the process.
They say payments have become uncertain because of the sanctions imposed by the US, European Union, UK, Japan and Australia on Russian banks and big companies.
"I shipped garments worth $700,000 (over Tk 6 crore) to Russia in February. I am in total uncertainty about the payments," said AKM Shaheed Reza, chairman of Reza Group which makes and exports apparel.
This is not only Reza's case as 300 to 400 factories are involved in exporting garments to Russia. Many of them, especially smaller factories are passing sleepless nights as there is no headway in stopping the war.
"We are yet to get payments for a shipment of garments worth $600,000. It has become uncertain when and how we will get the money," said a chief executive officer of a garments company wishing not to be named.
Their frustration grows as they have orders worth $700,000 and the garments are supposed to be exported between March and May.
Russia has been becoming a big market for Bangladesh's apparel exports as shipments of merchandise have grown steadily for the last several years. Bangladesh exported goods worth $700 million to Russia in fiscal 2020-21. Of the quantity, around 90 percent were readymade garments.
Parvez Tamal, a Bangladeshi expatriate, who is engaged in IT distribution, real estate and logistics consultations in Russia and some other countries, said sanctions on some Russian banks made business difficult.
"If there were no war and consequent sanctions, Bangladesh could have exported $1 billion worth of goods in this fiscal year," said Tamal, also the chairman of NRBC Bank.
He now feels the need for an alternative banking channel to keep business activities afloat.