Govt steps back from coal handling terminal at Payra Port
Approves 13 projects worth Tk 2,618cr
BI Report || BusinessInsider
Published: 20:00, 10 March 2022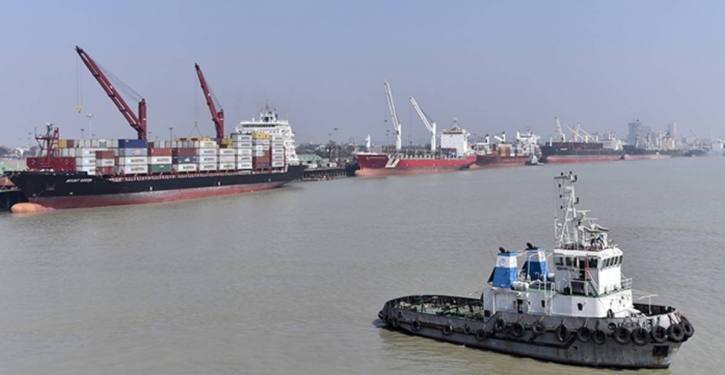 A general view of Payra seaport. Photo: File
The government has made a policy decision to cancel the construction of a terminal project that could have been meant for handling imported coal at the Payra Port from the PPP list as the project lacks financial sponsors.
The cancellation of the proposal was approved at a virtual meeting of the Cabinet Committee on Economic Affairs chaired by Finance Minister AHM Mustafa Kamal, on Thursday.
The finance minister said the cabinet committee approved in principle two proposals, including one to annul the construction of coal/bulk terminal project at the port.
When asked, he explained that "the kind of belief we had while passing the proposal initially now turned out that there was a mismatch between demand for the project and its financial sponsor."
He said such coal-based projects are now being discouraged in the country. There are also old power plants and other related issues.
He said long-term benefits from such a scheme could not be accrued. The Prime Minister's Office has said that even if this project is implemented it would have taken several fiscal years to complete.
"That's why I moved away from the project. We can benefit more from other projects."
At the meeting, a proposal of the Ministry of Disaster Management and Relief to purchase 60 multipurpose accessible rescue boats from the state-run Dockyard and Engineering Works Limited (DPM) was approved.
Then 13 more proposals were raised for approval at the meeting. Among the procurement proposals, four were from the Ministry of Commerce, three from the Department of Secondary and Higher Education, three from the Ministry of Shipping, one from the Prime Minister's Office, one from the Ministry of Housing and Public Works and one from the Ministry of Civil Aviation and Tourism.
These approved 13 proposals are worth Tk 2,618.14 crore. Out of the total financing, Tk 1,074.84 crore will be spent from the public exchequer and Tk 1,031.49 crore from loan from the World Bank.