Govt orders DCs to control prices of essentials during Ramadan
BI Report || BusinessInsider
Published: 19:05, 19 January 2022 Update: 21:01, 19 January 2022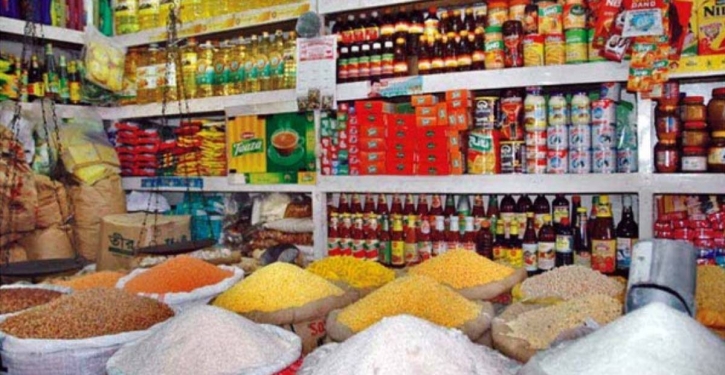 Photo: Collected
Commerce Minister Tipu Munshi has said the Deputy Commissioners (DCs) have been ordered to strictly monitor the prices of essentials to be set by the government during the Holy month of Ramadan, to keep prices lower.
The Commerce Minister made the remarks on Wednesday after meeting with the DCs at the Deputy Commissioners' Conference, in the city.
Munshi said: "I have told the DCs that the month of Ramadan is coming, we will fix the prices of some essential items in the markets (that you should monitor)."
To supervise prices of those commodities strictly during the month of Ramadan, DCs must play active roles and take legal actions against price manipulators, if needed, he said.
Besides, the DCs will supervise the sales of raw hides at the time of Eid-ul-Azha. So that no one is deprived of the fair raw hides' price, he also said.
"We have a lot of dependence on the DCs. We have talked to them about things that comes from the remote areas…no one should be harmed by extortion, no price hikes, trim the middlemen, so that the farmers get fair prices."
The minister said some 20 lakh tonnes of edible oil is needed every year. The country produces only 2 lakh tonnes. As oil is imported from abroad, any price hike in the international market affects the local market, too.
"Now the transportation tariff of an edible oil container which was two to two-and-a-half-thousand Taka has gone up to Tk 8,000 to Tk 10,000. This has an effect on the prices of essentials," he pointed out.
As a result, the price has to be adjusted on a regular basis. If the traders are not allowed to adjust the prices, they will not open a letter of credit (LC) in the coming month of Ramadan, it will be even more horrible, he added.
He also said, "That is why I have talked to them, I will sit with them on the 7th or 8th February and determine the prices by studying the international market and adding any incidental costs to it. Today we have decided this."
The commerce minister said oil, pulses and sugar have to be imported. Due to better onion production this time and being supplied by India, "I have been able to keep the price reasonable in the kitchen markets."
While dwelling on the issue of oil prices, Salman F. Rahman, the private industry and investment adviser to the Prime Minister, said, "If the traders incur losses, can the government force them to cut prices?"
He said: "For this you have to make an agreement with them. We have to see it…that they do not make unusual profits. They will not import anything by incurring losses."