Recycle-based industries key to sustainable development: Speakers
BI Report || BusinessInsider
Published: 17:23, 16 January 2022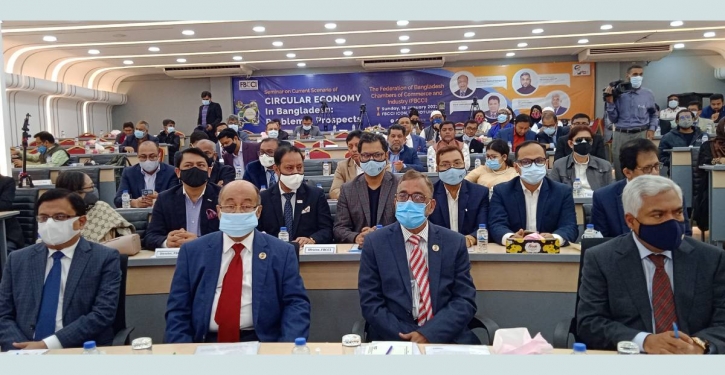 Photo: Business Insider Bangladesh
Speakers of a business conference in the city emphasised on recycling based industrialisation for quality and sustainable growth.
Their remarks came at the conference organised by the Federation of Bangladesh Chamber of Commerce and Industry on "Circular Economy."
The speakers emphasised on this policy so that the businesses could benefit from the recycled stuff.
Industry Minister Md Nurul Majid Mahmud Humayan announced that his ministry would launch a 'Special Cell' for monitoring the waste management.
He said the economy of the country will be a recycle-based economy. The government will recognise waste management as an industry so that it can play a role in the mainstream economy.
FBCCI President Jashim Uddin said, "We have to cut the consumption of natural resources to save the economy and the environment".
Day by day, natural resources are being depleted in a manner that nature has been prone to calamities, he pointed out.
In the new concept of economic development, there is no existence of wastage, all will be recycled. All the elements including plastic, steel could be turn worthy, he added.