Apparel union seeks compensation for Tazreen Fashion fire victims
BI Report || BusinessInsider
Published: 20:32, 24 November 2021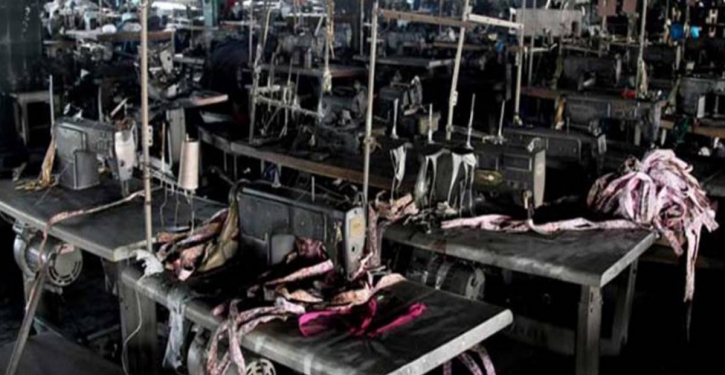 File photo
The paramount apparel workers have been raising their voices demanding compensation for their fellow colleagues who sacrificed their lives in workplace fires, especially in the chilling Tazreen Fashion tragedy, in 2012.
According to Article 121 of the ILO Convention, the Green Bangla Garment Workers Federation demanded compensation payable to the family members of the horrendous fire victims.
They say even after nine years into the Tazreen Fashion fire tragedy, the workers' families have not yet received any reparation. To express solidarity with the victims' families, GBGWF formed a human chain in front of the National Press Club on Wednesday morning.
The General Secretary of the Federation Md. Ilias, Joint Secretary Khadija Rahman, Central Leader Md. Farid Uddin, Rozina Akter Sumi, Rabia Islam, Md. Taherul Islam, Organiser Selina, Salma, Roxana, Amena, Sonia, among others, spoke at the event.
Sultana Begum said 113 workers were killed and more than 200 workers were injured in the horrific Tazreen Fashion fire incident on November 24 in 2012.
"It's been 9 years since none of them got justice," she said.
participant at the event demanded the rehabilitation and better treatment of the surviving victims.
They also demanded compensation for the families of the deceased workers, as well as lifelong medical care and free medicine for those who survived.