Banks key to keep economy functioning, says BB deputy governor
BI Report || BusinessInsider
Published: 20:29, 27 October 2021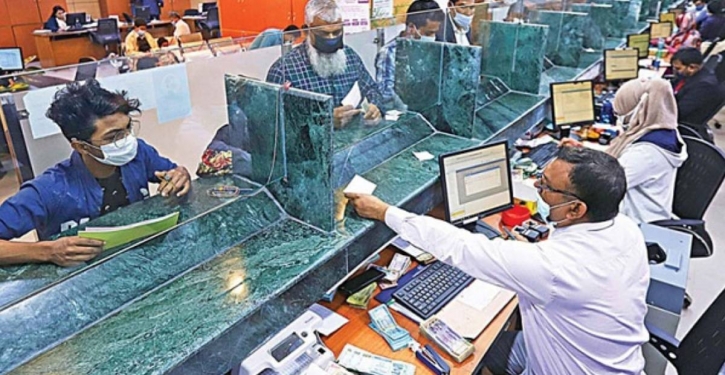 File photo
The government is relying on banks to support its efforts to keep the economy and society functioning in the Covid-19 pandemic.
Ahmed Jamal, deputy governor of Bangladesh Bank and chairman of BIBM Executive Committee, told this at an online workshop organised by the Bangladesh Institute of Bank Management (BIBM).
"The role of banks now sits in the centre of governments' efforts to keep the economy functioning," Jamal said.
He said banks need to work closely with governments and central banks to speed up both monetary and fiscal policy implementation.
Mohammed Sohail Mustafa CFA, associate professor and director (Training & Certification Program) of BIBM, delivered the address of welcome, while Dr Md Akhtaruzzaman, director general of BIBM, chaired the programme.
A paper titled "Treasury operations of banks" was presented in the workshop by Md Nehal Ahmed, professor and director (Dhaka School of Bank Management) of BIBM. Other members of the research team were Dr Md Shahid Ullah, associate professor of BIBM; Reefat Zaman Shourov, lecturer; Aminur Rahman Chowdhury, deputy general manager of Bangladesh Bank; Mehdi Zaman, deputy managing director of Eastern Bank and Arequl Arefeen, executive vice president of Bank Asia.