Govt to import 58 lakh metric tonnes of fuel oil
BI Report || BusinessInsider
Published: 18:18, 26 October 2021 Update: 20:00, 26 October 2021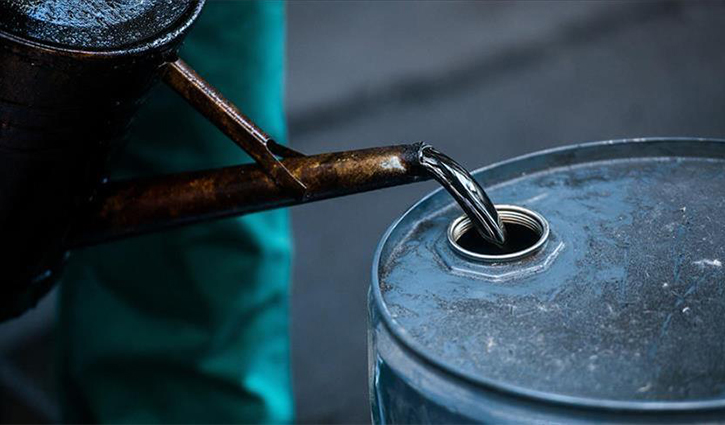 Photo: Representational
The government is contemplating to import some 58.5 lakh metric tonnes of fuel oil as the economy is gradually regaining momentum following the outbreak of super-deadly Coronavirus across the country, an official of Energy Division and Mineral Resources, said.
He said different grades of fuel oil from a number of countries would be imported on G-to-G deals next year.
The energy division proposal was placed for approval before a cabinet committee on economic affairs meeting on Wednesday chaired by Finance Minister AHM Mustafa Kamal for policy approval, sources at the Department of Energy and Mineral Resources said.
According to the proposal, Bangladesh Petroleum Corporation (BPC) will import 50 percent of the proposed amount on G-to-G basis and the remaining 50 percent will be imported through open international tenders complying with a decision of the Cabinet Committee on Public Procurement.
The proposal said economic activities are expected to be buoyant in 2022 as compared to the pandemic period and that several sectors will experience enormous activities.
As a result, the demand for fuel oil will rise. The Eastern Refinery (ERI) supplies the maximum amount of fuel oil required in the country. With the commissioning of various crude oil and condensate processing plants in 2021, the amount of fuel oil supply by local sources increased, officials said.
The demand for fuel in the past was unexpectedly high. The demand for furnace oil and diesel also increased surprisingly as the supply of liquefied natural gas (LNG) declined abruptly at the end of 2021.
Some paperwork has to be obtained for the completion of all the procedures to import the additional fuel oil to meet this demand. Due to lack of sufficient time, the import and supply of fuel oil is at risk, officials acknowledged.
Sources said that in order to ensure energy security and considering the sudden increase in demand for fuel oil, it has been proposed to allow import of some additional quantity of fuel oil in 2022.
In case of proposed additional quantity of imports, import will be made on the basis of premium or quotation negotiated on G-to-G basis at the time of import.
As per proposal, the demand for BPC's fuel oil, for 2022 calendar year, including emergency / contingency use may stand at 44,8000 tonnes, 50 ppm sulfur standard gas oil (diesel), 60,000 tonnes JTA-1 (aviation fuel), 42,000 tonnes, Mogus (octane) 3 40,000 tonnes and 1,50, 000 tonnes of marine fuel oil have been proposed for importation.
Proposal also said the local demand for other grades of fuel oil such as kerosene and petrol was met from Eastern Refinery Limited and local sources. ERL will produce petrol by blending imported octane to meet the growing demand for petrol in the country.
BPC has already signed a Sales and Purchase Agreement (SPA) with Numaligarh Refinery Limited (NRL) of India for importing some fuel oil through pipelines. The construction of the pipelines is in the final stages.