Govt forms new committee to oversee e-commerce business
BI Report || BusinessInsider
Published: 02:59, 14 October 2021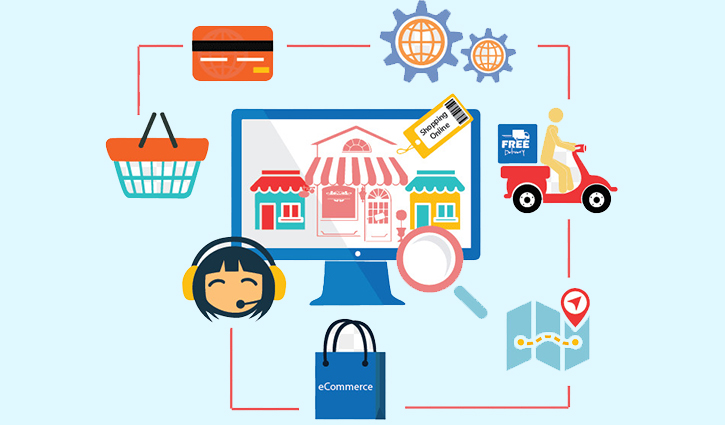 Photo: Representational
The Cabinet Division has formed a 15-member committee to monitor e-commerce business and protect customers' interest.
With the formation of the new committee, the previous one formed by the commerce ministry will be inactive, according to a senior commerce ministry official.
The Cabinet Division issued a circular in this regard on Tuesday in the wake of the recent unethical businesses of some e-commerce platforms in the country.
Commerce ministry's additional secretary and joint secretary will act as president and member secretary of the committee respectively.
One official each from Cabinet Division, Information and Communication Technology Department, Financial Institutions Division, Bangladesh Bank, Police Headquarters, Defence Intelligence Headquarters, National Security Intelligence Agency, Special Branch of Police, Bangladesh Financial Intelligence Unit of Bangladesh Bank, National Board of Revenue, National Telecommunication Monitoring Centre, Criminal Investigation Department and Consumers Association of Bangladesh will play their entrusted roles as members.
The representatives will be equivalent to the post of joint secretary and its other members will also be equivalent to the post of the joint secretary. The committee will formulate recommendations about the e-commerce business in needs.
They will work to bring the e-commerce-related ministries, divisions, departments, institutions and others under a digital platform registration and licensing system.
They will set up agenda to protect consumers' interest, monitor and supervise activities of the platforms and oversee the overall financial transactions of e-commerce platforms.
The committee will act to bring the e-commerce business under the purview of VAT and Tax.
Apart from these, the committee will determine parameters in assessing information and data of the financial transaction of such financial institutions, description of wealth and properties privately-run institutions, their bank account status, current balance and process to protect the wealth and properties of the companies, it said.
The committee will submit a report to the Cabinet Division by the next one month and it will be able to co-opt any of its members anytime.
The government has recently taken the initiative to bring the e-commerce sector in surveillance following some incidents of scams several digital business platforms like Evaly, Eorange, Dhamaka, etc.