What are markets telling us about risks to inflation outlook? IMF explains
BI Desk || BusinessInsider
Published: 01:12, 14 October 2021 Update: 01:16, 14 October 2021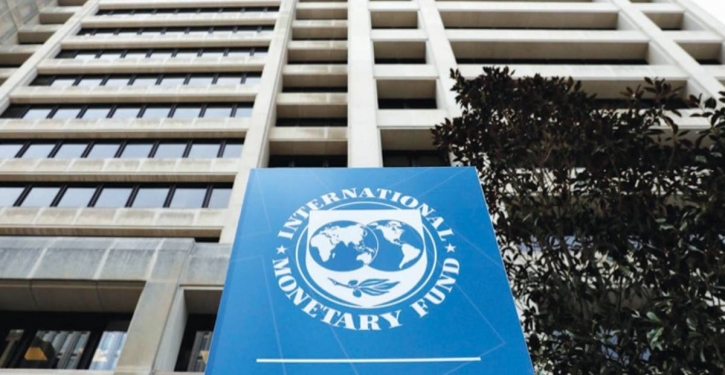 The IMF headquarters building is seen in Washington. Photo: File
After rising sharply from last year's lows, reflecting the ongoing economic recovery, five-year inflation breakeven in the United States and euro area have moved within a relatively tight range since April 2021. A similar trend is evident for five-year linked securities, five-year forward inflation breakeven.
The increase in five-year forward inflation breakeven since the beginning of the pandemic has been considerably more contained, pointing to well-anchored long-term inflation expectations.
The International Monetary Fund (IMF) pointed out these issues in its biannual Global Financial Stability Report released at its annual meeting on Wednesday.
IMF says responses to surveys of inflation expectations at different horizons also suggest only limited pass-through to medium-term inflation expectations, in both the United States and Europe, even though expectations of near-term inflation have moved higher.
Price pressures are expected to moderate and then gradually subside, as evidenced by the downward sloping one-year forward inflation breakeven curve. However, concerns about upside risks to the inflation outlook have intensified of late, especially in the United States.
Investors have highlighted the possibility that supply chain disruptions and shortages of materials and labour may be more persistent than currently expected, possibly leading to an unmooring of inflation expectations. Market participants have also emphasised the risk that the recent surge in house prices (as is the case in many countries) may put upward pressure on inflation via rising housing rents.
If inflation turns out to be more persistent than currently anticipated by investors and policymakers, inflation expectations could become unmoored. The reaction of monetary authorities would be closely scrutinized, especially for central banks that have recently introduced new frameworks, such as the Federal Reserve and the European Central Bank.
Likely reflecting these concerns, flows into inflation-protected securities have been relatively robust this year, notwithstanding a recent slowdown. Pricing in options markets also suggests that investors are focused on inflation risks.
The probability of inflation in the United States being greater than 2 percent (the central bank's target) over the next five years is more than 80 percent, increasing modestly since April 2021. By contrast, investors appear to see inflation risks as more skewed to the downside in the euro area.
Price pressures are also evident in emerging markets. Inflation has risen about 1.5 percentage points above the median emerging market central bank target. However, forward survey estimates show that inflation is anticipated to start trending down soon and come within range over the next 6–12 month.
Survey responses, in fact, show that five-year-ahead expectations are well anchored for most emerging markets.