Alamgir Shamsul Alamin re-elected REHAB president
BI Report || BusinessInsider
Published: 03:27, 13 October 2021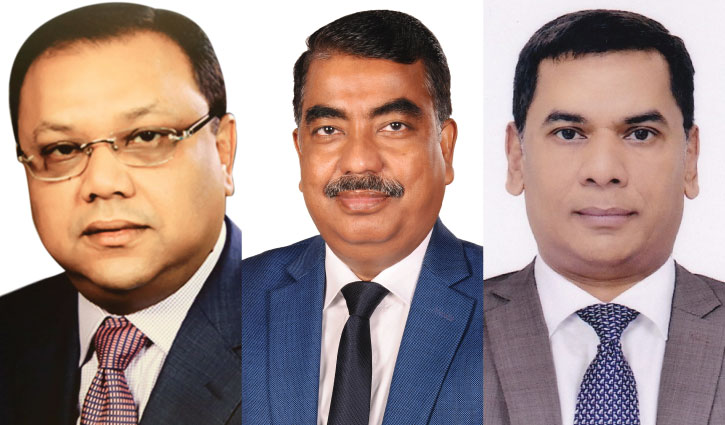 Alamgir Shamsul Alamin (Kajal), Intekhabul Hamid and Kamal Mahmood. Photo collage: Business Insider Bangladesh
Alamgir Shamsul Alamin (Kajal), Managing Director of Shamsul Alamin Real Estate, has been re-elected as President of the Real Estate and Housing Association of Bangladesh (REHAB) for the term 2021-2023.
As there are not more valid candidates for the required posts in this election, the candidates who have submitted nomination papers, were declared elected without contest by REHAB Election Board 2021-2023 on Tuesday.
Out of 29 directors — 26 elected centrally from Dhaka and three elected from Chittagong region, seven were declared the final winners for the post of office bearers.
Intekhabul Hamid, managing director of Hamid Real Estate and Construction Ltd, was elected as senior vice president of the new committee.
Besides, Kamal Mahmood, managing director of Skyrose Builders, was elected first vice-president.
Nazrul Islam (Dulal) was elected as vice president-2, Lion Sharif Ali Khan as vice president-3, Engineer Muhammad Sohel Rana as vice president (finance) and Md Abdul Qayyum Chowdhury as vice president from Chittagong.