Govt procures bollard pool tugboat for Payra Sea Port with Tk 132cr
BI Report || BusinessInsider
Published: 23:59, 12 October 2021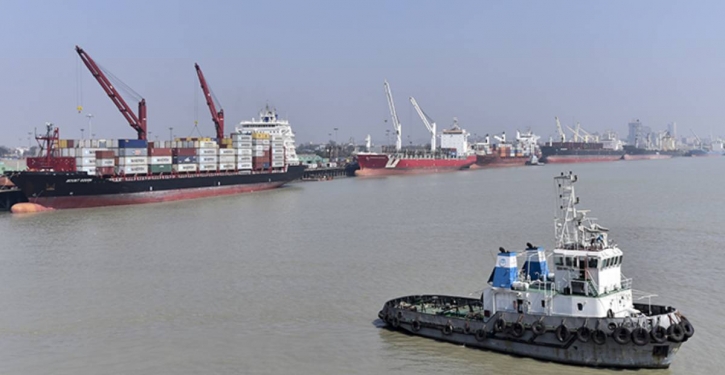 A view of Payra Sea Port. Photo: File
The Ministry of Shipping is procuring 70 tonnes of bollard pool tugboat along with ancillary equipment for an underway project 'Construction of First Terminal and Ancillary Facilities at Payra Seaport', an official of the shipping ministry said on Sunday.
The government owned Khulna Shipyard will build that tugboat with a cost of Tk 131.73 crore.
The shipping ministry's proposal is likely to be placed at the cabinet committee on the public purchase meeting scheduled Wednesday.
As per the shipping ministry's proposal, the project is being implemented by Payra Port Authority, an agency under the ministry. The shipping ministry proposal was approved at an ECNEC meeting on 16 February 2019.
The procurement of tugboats was incorporated in the approved Development Project Pro-forma ( DPP) of the project through an open tender procedure. Subsequently, in accordance with Rule 84A (2) of PPR 2008, one-step-two-envelopes tender procedure has been followed.
The proposal said tenders were floated on March 9 and the last revised tenders were called on April 18 and May 4 following PPR-2008, respectively. In response to the tender advertisement, 9 companies had bought tender documents. Six companies had submitted tenders on the scheduled date for submission of tenders, i.e. on 28th May. In order to open and evaluate the tenders, the Pigeon Port Authority has formed a tender opening committee and the Ministry of Shipping has formed a 6-member tender evaluation committee.
The six companies participating in the tender are Anand Shipyard and Slipways Ltd, Khulna Shipyard, Dockyard and Engineering Works Limited, Karnafuli ShipBuilders Limited, FMC Dockyard and Make Marine (GV) of India and Gwinch (GV) of India, respectively.
After opening the tenders, the tender evaluation committee evaluated all the documents. During the evaluation, the committee considered 2 companies to be technically non-responsive and the remaining 4 companies were found eligible as they met all the prerequisites of the tender.
The proposal said the tender evaluation committee declared Anand Shipyard and Shipway Limited, Khulna Shipyard Limited and Dockyard and Engineering Works Limited and Karnafuli ShipBuilders Limited as technically responsive. Of these, Khulna Shipyard Limited was the lowest bidder, who quoted Tk 131.73 crore for the tugboat. The amount is 12.18 percent less than the government estimated amount.