Govt forms technical committee to supervise digital trades
BI Report || BusinessInsider
Published: 02:43, 28 September 2021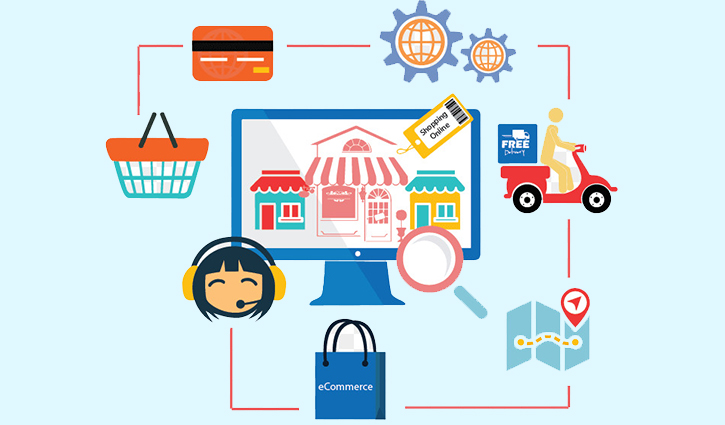 Photo: Representational
The government on Monday formed a 16-member technical committee to supervise digital businesses across the country, in the wake of fund swindling by several rogue e-commerce organisations.
The body has been formed in light of National Digital E-commerce Policy-2020, said an office order of the central digital commerce cell of the Ministry of Commerce.
The committee has been given tasks to settle discontents, address any problems arising during transaction or caused by technical glitches and address issues of the clients and traders of the digital ecommerce platforms.
The technical committee will be advised by the authorities concerned of the government from time to time to resolve the problems of the e-commerce subsector in the country.
The office order of the central digital commerce cell was singed by deputy secretary Muhammad Syed Ali.
"We badly needed a technical committee regarding the country's e-commerce businesses after the collapse of Evaly and e-organe digital companies," said the DG of the cell, Md Hafizur Rahman.
He told the Business Insider Bangladesh on Monday that if necessary the technical committee would advise the Commerce Ministry to formulate any new law for the betterment of the e-commerce business in the country.
The online trade thrived in Bangladesh and elsewhere amid Covid-19 pandemic that forced people to live in confinement. The government declared several recurring nationwide lockdowns to curb the virus transmission. Citizens relied entirely on the e-commerce bodies to buy groceries to TVs to clothing. In such a backdrop, many rogue bodies thrived, officials said.
Hafizur told the Business Insider Bangladesh that a significant number of consumers expressed their dissatisfaction over delay in supplies, product qualities and pending cases of reimbursement when products were not delivered, at all.
Under the terms of reference, the committee will give technical advice to the authority concerned of the government regarding operation of e-commerce.
If necessary the technical committee will hold a meeting every month, the circular said.
The Director General of the Central Digital Commerce Cell under the Commerce Ministry, Md. Hafizur Rahman will head the technical committee. The other 15 members are: Representative of ICT division, Finance division, Financial Institutions Division, Public Security division, Local Government and Cooperative Division, Bangladesh Police, Cyber Crime Intelligence branch , Rapid Action Battalion (Rab), Bangladesh Bank, National Consumer Rights Protection Directorate, Bangladesh Competition Commission, A2i, BASIS, Chairman / General Secretary of E- Commerce Association, and Deputy Secretary of Central Digital Commerce Cell of the Commerce Ministry, respectively.