CAB opposes ministry's move to designate BPC to set govt LP gas price
BI Report || BusinessInsider
Published: 03:48, 27 September 2021 Update: 03:51, 27 September 2021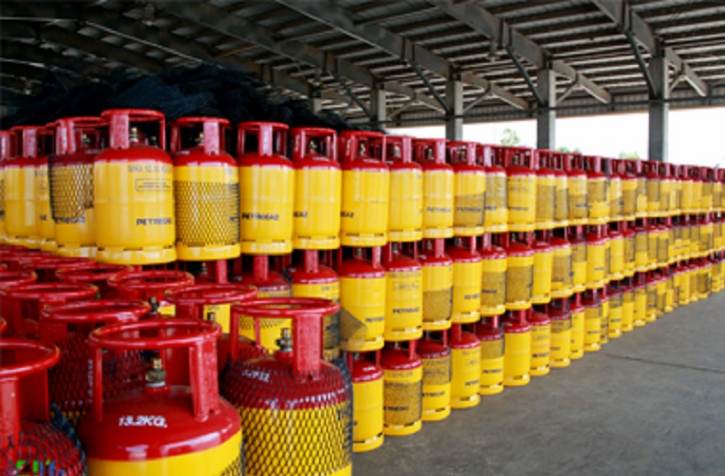 Photo: Representational
The Consumers Association of Bangladesh (CAB), a civil platform that works for protecting citizens' rights to quality products, criticised an energy ministry move to assign BPC for setting prices of LPG manufactured by a state-run company.
The move of the Energy and Mineral Resources Division is intended to snatch away the power of Bangladesh Energy Regulatory Commission that was setting prices of the public company's LP gas.
The CAB in a letter to the energy division on Sunday said, "It is a violation of the Bangladesh Energy Regulatory Act 2003".
BERC has been setting the retail prices of LPG, including for the government-produced ones, for the past few months. Under this circumstance, the energy division on September 7 sent a letter to BERC asking it to not set the prices of LPG produced by a government company, LP Gas Limited.
According to the CAB letter, the Energy and Mineral Resources Division has committed a punishable offense by violating the BERC act as the move was in violation of a High Court (HC) ruling.
The rights group urged the Energy and Mineral Resources Division to proceed on the matter cautiously to avert litigation in HC.
"According to law, except BERC no one can adjust the prices of LPG. The Energy Division is getting daring as they are violating the law and court's order. Their intention is to facilitate the business. I fear that they will amend the law soon to enhance the control over the state owned companies," Prof Samsul Alam, an energy advisor to the CAB told the Business Insider Bangladesh on Sunday.
According to the letter sent by CAB, Article 3.1 of the LPG Operational Licensing Policy 2017, based on the international market price of LP gas, the government will formulate procedures for determining the retail price of LP gas in consultation with the stakeholders concerned.
Under Section 3.1, sub-section 22 (b) of the BERC Act, the Energy and Mineral Resources Division asks BERC to regulate the consumer-end price of LPG produced by private companies.
However, BPC could not set the price of LPG as the Energy Division did not formulate a pricing method for LPG and the regulations made by the BERC were withheld since 2012 without sending those to the Law Ministry for reviewing.
While reviewing a writ petition filed by the CAB, the HC ordered that the BERC will determine the LPG price.
Although the BERC makes adjustments to the prices of LPG every month through a public hearing, the private companies sell it as per their own rates.
In the letter, the CAB requested the Energy Division to withdraw the instruction to exclude BERC from regulating the price and conduct an audit into businesses of Bangladesh Petroleum Corporation.
In addition, the CAB demanded establishing transparency of the energy sector, setting logical prices through public hearing so that low-income people, slum dwellers, street food vendors can avail the LPG.