First batch of bivalent Covid vaccines arrive in country
Published: 10:21, 3 May 2023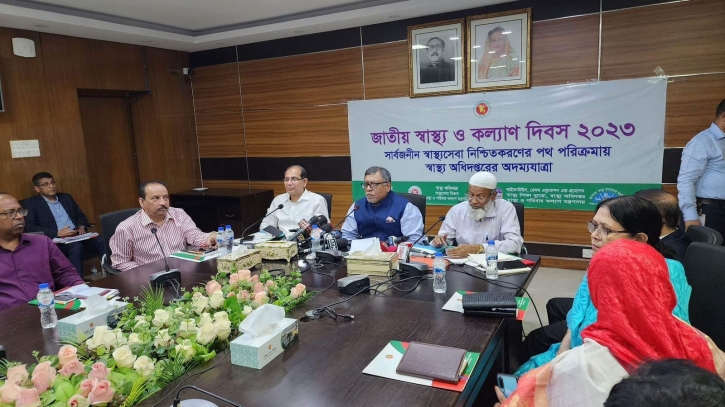 Photo: Collected
Eleven lakh doses of bivalent Covid-19 vaccine, a new type of vaccine that provides protection against both the Delta and Omicron variants of Covid-19, have been brought to the country, while another 20 lakh will arrive 'in a short period of time', Health Minister Zahid Maleque said Tuesday.
They will be administered as booster doses to tackle Covid-19, he added.
According to the US Food and Drug Administration (FDA), bivalent Covid-19 vaccines include a component of the original virus strain to provide broad protection against Covid-19 and a component of the omicron variant to provide better protection against COVID-19 caused by the omicron variant.
"Bivalent is being brought from World Health Organisation (WHO) and it worked as an antidote of omicron and delta variant of Covid-19 and people more than 12 years old will be brought under this vaccination programme which will be started soon," said the minister.
The minister came up with this information while speaking at a press briefing held at the ministry.
The government has taken training programmes to make the activities of the ministry dynamic and also considering how to best train up the physicians abroad and locally, and in which subject, he said.
Besides, the ministry is taking preparation to organise a conference that will be held every year with the participation of 700 people including physicians, civil surgeons, professors and directors of different hospitals, he added.
It will also help to encourage the physicians, said the minister.
Mentioning that the institutional practice is going on in full swing, Zahid said the physicians and patients are satisfied with that and the evening service will be launched in more than 100 institutions within next week.
The government is planning to make its Universal Health Coverage programme more dynamic and the process is underway, he said.
"The base of the Universal Health Coverage is to provide medical services to the people at free of cost and we should work on how to bring the cost of medical services to a minimum in private hospitals and If it works then Universal Health Coverage will be implemented in a major portion," said Zahid.