Govt functions affected as Covid-19 grips finance ministry officials
Asif Showkat Kallol || BusinessInsider
Published: 09:52, 15 January 2022 Update: 09:59, 15 January 2022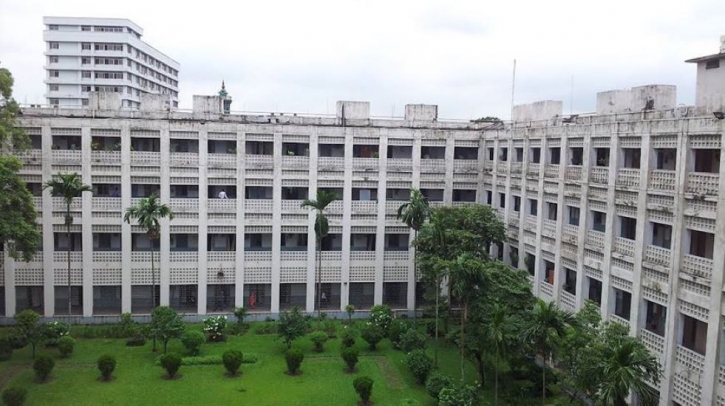 Representational Image. UNB file photo.
Functions of the government are affected as the vital finance ministry is not performing well since some of its employees and staff are infected by the Covid-19.
Finance ministry employees are now scared and they are not visiting each other as the virus made its way to their bodies amid the third Omicron wave, officials said.
Financial institutional division secretary and three other officials and staff have already been found Covid-19 positive.
An official of the finance division said an office assistant of his ministry has been infected and therefore, intra-floor visitation has nearly stopped, slowing down movement of paper works.
Financial institutional division secretary Sheikh Mohammad Salim Ullah and three officials, a number of staff and a car driver have been suffering from the infection.
Joint secretary of budget wing Md Manzarul Mannan and deputy secretary Muhammad Faruq-uz-Zanan's are also tested positive a few day ago.
Some staff and officials of the finance ministry have been infected by Covid-19 multiple times in a year, finance ministry sources said .
They said crucial revised budget meetings are now being held via zoom app due to the spread of the Coronavirus.
The ministry had a plan to complete the next fiscal year budget meetings by the end of March but they are now afraid if it could be done on time.
Next budget is likely to be announced in the first week of June, according to finance division sources.
Officials said the third floor of the finance ministry floor has now become an out of boundary as a virtual lockdown is enforced there.
"We have decided that no outsider would be allowed to the finance ministry floors," a staff member said.
Last fiscal year, budget preparation faced severe difficulties due to the spread of the Delta variant of the Coronavirus. Almost half of the staff and officials were infected by the deadly virus during the budget preparation period---March-April in 2021.
The husband of a deputy secretary of the finance division died of covid-19 .
According to data from the Directorate General of Health Services (DGHS) website on Wednesday, Dhaka and Rangamati have been identified as "Red Zones", considering the rate of Covid-19 infection.
Covid-19 infection rate in the capital is 12.90 percent and in Rangamati it is 10 percent.