Omicron less lethal but spreads quicker than Delta: Expert
BI Report || BusinessInsider
Published: 22:02, 8 December 2021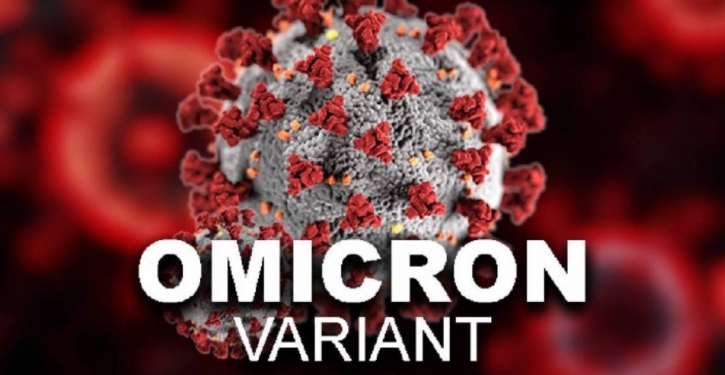 Photo: Representational
Scientists around the world racing to understand the destructiveness of Covid's Omicron variant claimed that they have found some of its features.
Though there are a lot of uncertainties over the variants' various aspects, the scientists, based on evidence, claimed that the Omicron seems more transmissible than that of the previous variants.
Prof Nazrul Islam, a renowned virologist in Bangladesh, shared his understanding with the Business Insider Bangladesh.
In response to a query Prof Islam, also a former vice-chancellor of Bangabandhu Sheikh Mujib Medical University (BSMMU) said Omicron spread faster than Delta variant.
The number of cases infected by Omicron is soaring in South Africa and it is also rapidly spreading across the world, he said.
When asked about the death rate of because of the infection by the new variant, Prof Islam, also a member of the National Technical Advisory Committee on Covid-19, said, "So far I came to know that the Omicron variant is less deadly than the Delta one."
About symptoms of the new variant, Nazrul Islam said, "The entire world is in confusing state over the nature of the variant but I learnt from different sources that the patient infected by the Omicron variant looks normal.
And, in most of the cases, affected people cannot specify their symptoms, he added.
"Though it is a matter of research, I can say there is nothing to be panicked over the outbreak of the Omicron variant as it is not as severe as the earlier variants," he said.
can happen in Bangladesh, in response to the question, he said India has already detected the variant and it will eventually come to Bangladesh.
When asked what the government can do to prevent any fresh Covid outbreak, he said, "Our all bordering areas will have to be shut and strict health protocols will have to be enforced at our three international airports.
There is no alternative but to strictly maintain heath guidelines elsewhere in the country to keep the virus away, Prof Islam said.
The Omicron variant is spreading more quickly than delta," Janet Baseman, an epidemiologist at the University of Washington, said recently.
Dr Rebecca Wurtz of the University of Minnesota said, "Omicron is more contagious."
The bigger unknown is why it's spreading rapidly, and there are two plausible answers.
The first is that Omicron spreads more easily among people with no immunity — those who are unvaccinated and were not previously infected by Covid-19.
The second is that the omicron more often evades immunity, allowing it to spread among the larger people who were vaccinated or previously infected.
Both explanations could be true and many scientists think they both probably are facts but these could not be proved yet.
"Not much doubt that Omicron spreads faster than Delta, we're still not 100% sure why," Dr Robert Wachter of the University of California, San Francisco, has said.