Covid claims 9 lives, case positivity rate 2.09%
BI Report || BusinessInsider
Published: 23:31, 15 October 2021 Update: 00:15, 16 October 2021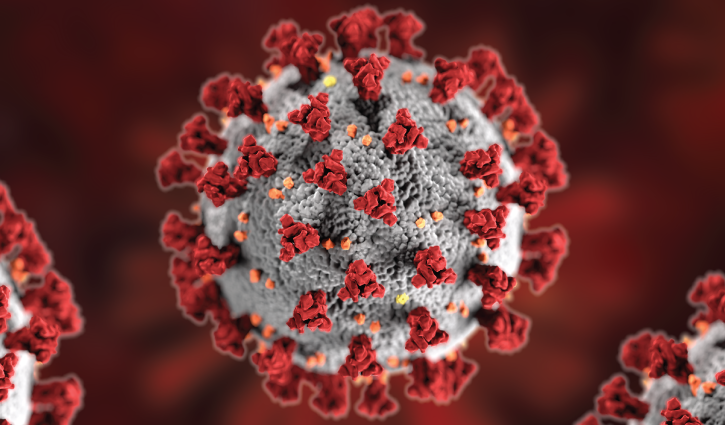 Business Insider Bangladesh image
Covid-19 claimed nine more lives in Bangladesh and infected 396 others in the last 24 hours till Friday morning, showing a downward trend in the infection rate of the virus compared to that of the previous day.
The country on Thursday witnessed seven deaths and 466 cases of the virus.
The daily positivity rate of the virus stood at 2.09 percent down from Thursday's 2.16 percent, Wednesday's 2.34 percent and Tuesday's 2.35 percent.
However, the mortality rate remained static at 1.77 percent.
With the fresh numbers, the Covid-19 fatalities reached 27,746 in Bangladesh while the caseload mounted to 15,64,881, the Directorate General of Health Services (DGHS) said in a handout this afternoon.
The fresh cases were detected after testing 18,980 samples at 829 government authorised laboratories in the country in the 24 hours.
Some 523 people were declared free from the infection at the same time, taking the total number of the recovery to 15,26, 981 and with this, the recovery rate stood at 97.56 percent.
According to the World Health Organization (WHO), if the daily-case positivity rate remains at 5 per cent or below for 14 days it is considered to be safe for mass unlocking.
The country last witnessed the upswing in fatalities reaching its peak on August 5 and 10 when 264 deaths were recorded.
Among the new victims, six people died in Dhaka, two in Chattogram, one in Sylhet division while no case of casualty was reported in Khulna, Rajshahi, Barishal, Rangpur and Mymensingh divisions during the period.
Of the victims, four were male and five were female and the deceased were aged between 51 and 90 years, according to the DGHS daily chart.
Among them, eight breathed their last while undergoing treatment at different public hospitals and one at a private hospital in the 24 hours.
Meanwhile, Worldometer, a reference website that provides counters and real-time statistics for diverse topics, has recorded 48, 99, 770 deaths so far caused by the virus and 24, 65, 07, 418 cases worldwide.
Since the outbreak of the virus in China in 2019, the health authority in Bangladesh confirmed the first case on March 8, 2020 and recorded the first death on March 18 in the same year.