bKash, encouraging upcoming artists through Dhaka Sessions
BI report || BusinessInsider
Published: 16:10, 10 June 2021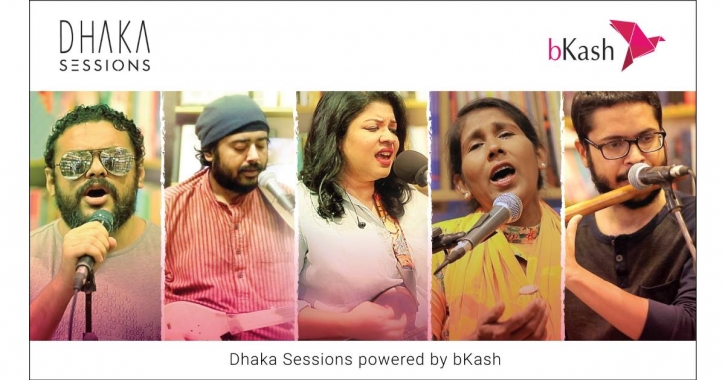 Photo : Courtesy
'Dhaka Sessions powered by bKash' has brought flamboyance to the 2nd season of the show which presents live music in Tiny Desk Concert style in the city.
Dhaka Sessions, a YouTube channel platform that features artists, musicians, writers, and performers of Bangladeshi origin is promoting known and hidden talents through this programme.
bKash's affiliation this time has brought new spirit and diversity to the show ensuring a much bigger platform to the artists and audience, reads a press release.
Season 2 of Dhaka Sessions has already featured some of the emerging, as well as renowned artists and bands like Dukhi Majeda, Baul Shamsu, The Seesaw Quartet, Labik Kamal Gourob and the band, Armeen Musa, Arbovirus and many more artists, who will be appearing on the platform.
In season 2, street singer Majeda's story and songs are full of emotion, philosophy, joy, sorrow and devotion connects the listeners deeply.
She said, "After completing my daily work, I would practice and perform music with my Ustad. With the outbreak of coronavirus last year, I lost my job. Now I am a full-time singer."
All the episodes can be watched on the official YouTube channel and Facebook page of Dhaka Sessions and bKash.
Besides, anyone can contact Dhaka Sessions to feature any talented artist around his or her surrounding and send the details at [email protected]