SS Steel envisions significant expansion through strategic acquisitions and innovation.
BI Report || BusinessInsider
Published: 00:52, 16 November 2023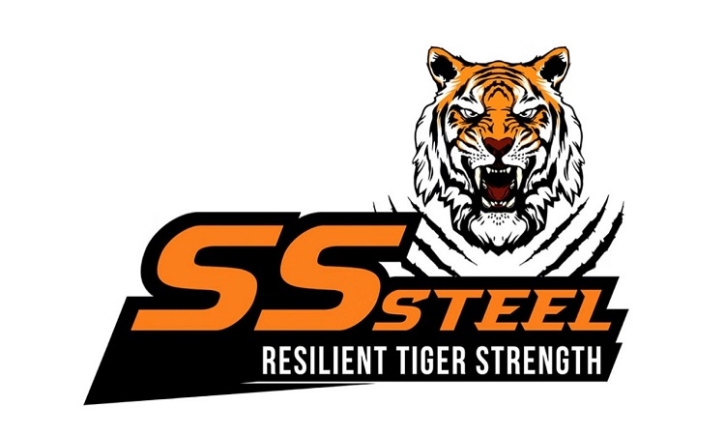 Photo: Courtesy
SS Steel, a renowned steel manufacturer in Bangladesh, is dedicated to enhancing its presence through strategic acquisitions and the adoption of global best practices.
The 22-year-old steelmaker has strategically leveraged the power of acquisition and merger (M&A) to achieve sustainable business growth and enhance its competitive edge.
In recent years, the company has engaged in numerous M&A deals and executed BMRE (Balancing, Modernisation, Rehabilitation, and Expansion) for each plant. This initiative has successfully revitalized underperforming units, transforming them into profitable concerns and concurrently contributing to the creation of new jobs.
In contemporary business, companies must consistently generate value to ensure their sustainability. In this context, M&A plays a pivotal role in creating substantial value by consolidating resources in a non-zero-sum game.
Through an acquisition, the buyer can amplify revenue growth, lower operational costs, and foster synergies.
As part of its expansion plan, in August 2020, the company acquired the Chattogram based-Saleh Steel Industries. After that, they streamlined the operation of Saleh Steel and enhanced its production capacity.
In March 2022, the publicly traded company made another acquisition. They acquired Al-Falah Steel & Re-Rolling Mills while the factory was almost closed. After buying equity shares, SS Steel has taken the initiative to increase the production of Al-Falah Steel, a Narayangonj-based steel plant.
SS Steel, which started its journey in 2001, is now producing MS billet and MS rod from raw material scrap to finished goods. Over the years, this company's products have been chosen solely for building major national landmarks and infrastructures.
Recently, the company has also taken over fixed assets and operations of Peninsula and Super Steel Mills for increasing production capacity.
To cut project implementation time and costs, entrepreneurs now prefer to buy out existing sick or underperforming companies rather than start from the ground up.
Building a new company from the ground up means securing permission from various regulatory authorities, erecting structures, importing machinery and uncertainty over the FX exchange rate, then starting its operation, which is very costly and time-consuming, said Javed Opgenhaffen, chairman of the company.
In the case of M&A, companies can gain a competitive edge as they can quickly operationalise the plant and create value for the company, customers and investors, he added.
Javed Opgenhaffen, who graduated in management from Queen Mary, University of London, and in Employment relations from the London School of Economics and Political Science, also emphasises continuous improvement by adopting best global practices.
"SS Steel always looks for new ways, makes the effort and takes the initiatives to adopt those into business processes and deliver the best products at consumers' door," he said.
Moreover, technology also plays a vital role in each and every type of business. Better technology can increase productivity and reduce costs of production.
"We are using the latest induction furnace technology in our plant because the induction furnace is a clean, energy-efficient and well-controllable melting process compared to most other means of metal melting," said JavedOpgenhaffen, who is also the Chairman of Saleh Steel Industries.
SS Steel and its affiliated steel manufacturing units, currently employing around 1,750 people, are engaged not only in the production of MS billet and MS rod but also in the distribution and supply of MS billet and MS Rod, extending all the way to their customers' doorsteps.
Situated in Tongi on the outskirts of Dhaka, the company markets its products under distinguished brand names, including SS Tiger B400 DWR/60G TMT bar and SS Tiger B500 CWR TMT bar.
Currently, the total combined capacity of SS Steel, Saleh Steel, Al-Falah Steel, Peninsula & Super Steel is approximately 500,000 tonnes of MS rod per year.
SS Steel and its affiliated steel manufacturing entities currently boast a collective annual turnover of approximately Tk 2,150 crore, with expectations to reach Tk 3,000 crore in the upcoming financial year.
Since its listing on both the Dhaka and Chittagong stock exchanges in 2019, the company has consistently delivered regular dividends to its investors.