Walton expanding television exports to European countries
BI Report || BusinessInsider
Published: 22:14, 5 November 2023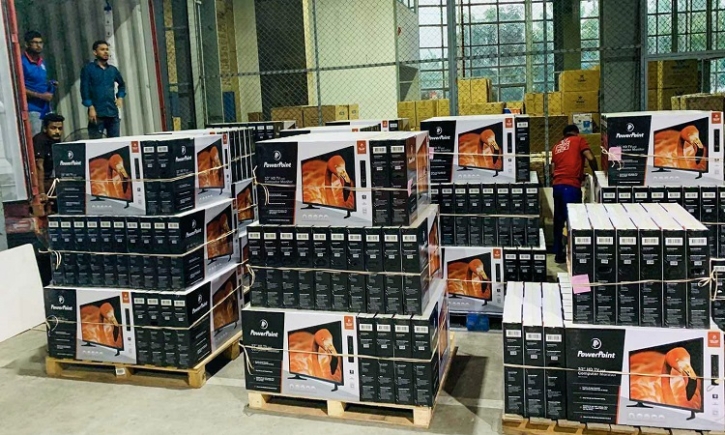 Photo: Courtesy
Bangladeshi global electronics brand Walton is significantly expanding its television exports to Denmark, Ireland and other European countries due to a surge in demand for Walton televisions in these regions.
Syed Al Imran, vice-president of Walton Global Business Unit, revealed that Walton has been exporting TVs to Denmark and Ireland since 2020 as the Original Equipment Manufacturer (OEM).
The remarkable appeal of Walton-made TVs to customers in these countries is primarily attributed to Walton's proactive sales strategies, he said.
Furthermore, Imran emphasized that Walton continues to increase its TV exports to Denmark and Ireland annually because customers in these EU countries are enamored with Walton's exceptional picture quality and European-standard design and features.
Walton has exported TVs worth nearly $2.5 million to these markets so far.
Mostafa Nahid Hossain, chief executive officer of Walton, highlighted that Europe has emerged as one of Walton's largest export markets for televisions.
Walton has successfully expanded its TV export market to approximately 14 European countries, including Germany, Denmark, Ireland, Poland, Greece, Spain, Croatia, Italy, and Romania, he said.
An impressive 95 percent of Walton's total TV export revenue originates from these countries, he said.
Nahid expressed his satisfaction as Walton's position is the leading TV exporter in Bangladesh.
The company's current mission is to elevate Bangladesh's international reputation by exporting televisions bearing the "Made in Bangladesh" label, he said.
Walton is committed to relentless efforts to become one of the top five global TV manufacturing brands in the near future, according to him.
Notably, Walton-branded TVs are now being exported to more than 35 countries through a network of over 100 worldwide business partners.
The breakdown of Walton TV exports includes 34 percent to Denmark, 18 percent to Germany, 22 percent to Greece, 15 percent to Croatia and Ireland, 6 percent to Poland, and 5 percent to Africa and other countries.