Grameenphone declares 95% cash dividend
BI Report || BusinessInsider
Published: 21:25, 31 January 2023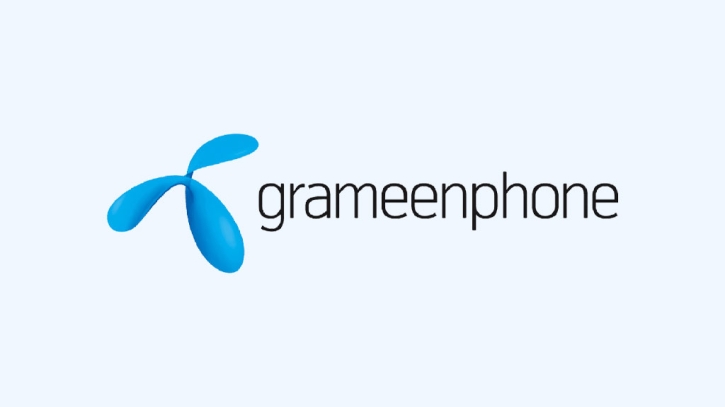 GP logo.
Grameenphone Limited has recommended a 95 percent final cash dividend for its shareholders for the year that ended on December 31, 2022.
However, the country's top mobile operator has already paid a 125 percent interim cash dividend. Therefore, its total dividend playout stands at 220 percent, which represents 98.72 percent of Profit After Tax for the year 2022.
The dividend payout was recommended at the company's board of directors meeting, said the company in a filing with the Dhaka Stock Exchange (DSE) on Tuesday.
The final approval regarding the dividend will come during the Annual General Meeting (AGM) scheduled for November 29, 2022, to be held on a digital platform.
The company has also reported 11.82 percent fall in profit for the year. It reports EPS (earnings per share) of Tk 22.29, as against Tk 25.28 in 2021.
Also, Grameenphone's NAV per share was Tk 34.22 and NOCFPS was Tk 47.26, as against Tk 36.94 and Tk 42.82 respectively for the same period of the previous year.
There was no price limit on the trading of the shares of the company today on Tuesday following its corporate declaration.
Grammenphone paid 125 percent final cash dividends in 2021 and 145 percent in 2020.
Although the company reported a slump in profit, Grameenphone registered a 5.1 percent year-over-year growth in 2022. Its revenue for the fiscal year of 2022 was Tk 15,040 crore against Tk 14,306 crore the previous year.
As of Tuesday, each share of Grammenphone was priced at Tk 286.60. It has remained unchanged since October 9, 2022.