55 Bangladeshi firms to join consumer goods show in Germany
BI Report || BusinessInsider
Published: 19:59, 23 January 2023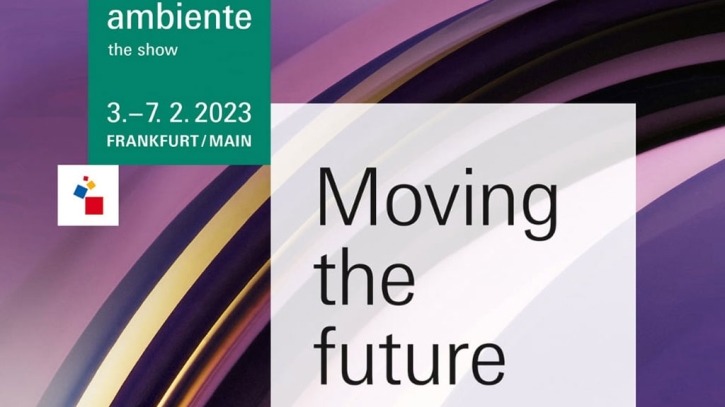 'Ambiente 2023' logo.
Some 55 Bangladeshi companies are going to showcase their products at the leading global consumer goods show, 'Ambiente 2023', to be held in Frankfurt, Germany from February 3 to 7.
More than 4,460 exhibitors from over 92 countries are expected to be presenting trends and innovations for the coming business season in the trade fair, said a press release on Monday.
'Export Promotion Bureau (EPB)' has been providing subsidised stalls to increase the exports of handicrafts, decorative items and kitchen accessories by allowing small and medium exporters to exhibit at the world's largest consumer fair.
Bangladeshi firms, including Paragon Ceramic, Shinepukur, Peoples Ceramic, Monno Ceramic, San Trade, RFL Plastics are participating and representing Bangladesh with their products.
Prokritee, Saidpur Enterprises, Artisan house and Asix BD are going to participate under the EPB.
Ambiente is the leading international trade fair and the world's number one in products associated with dining, cooking, household items, interior design, gifts, jewelry and fashion accessories.
After India, the Bangladesh participation is the biggest from South Asia with a wide range of products. Ceramic companies such as Shinepukur, Monno Ceramic and Paragon Ceramics are in hall 12.0 and 12.1 (Dining) while the other companies are in hall 10.1, 10.2, 10.4 and 11.1 (Giving and Living)
Bangladesh has been participating in Ambiente for over three decades now and a number of industries have developed from this fair such as jute and handicrafts.
The top 10 visitor nations at Ambiente 2019 after Germany were China, France, Great Britain, Italy, Spain, Switzerland, South Korea, the Netherlands, Turkey, and the USA.