Square Food holds 'Annual Sales Conference'
BI Report || BusinessInsider
Published: 20:10, 20 January 2023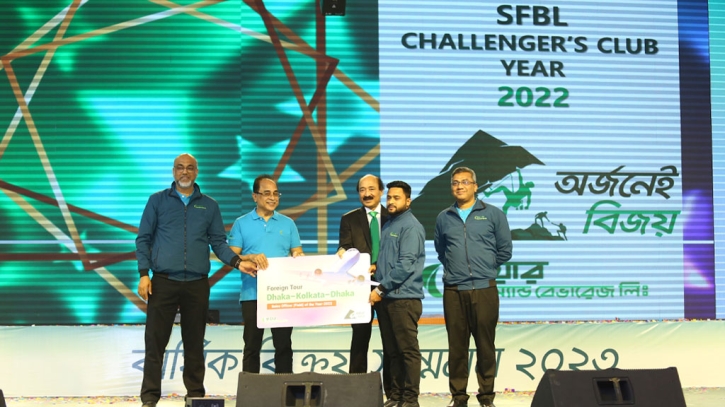 Photo: Courtesy
The 'Annual Sales Conference-2023' of Square Food and Beverage Limited was held at a hotel in Cox's Bazar on February 20.
The Group Chairman Samuel S Chowdhury, Managing Director Anjan Chowdhury, Chief Operating Officer Parvez Saiful Islam, Chief Financing Officer Abdullah Al Jabed, and other senior officers of the organisation were present at the conference.
As a world-class food manufacturer, Square Food & Beverage Limited has earned the trust of people both inside and outside the country through its leading brands – Radhuni, Ruchi, Chashi, Chopstick, and Aaram, said a press statement.
Currently, this company is exporting food products to more than 30 countries in the world.
At the conference, the Group Chairman Samuel S Chowdhury thanked everyone for achieving the sales target. He emphasised adding new products to the product line and expanding the international market.
Managing Director Anjan Chowdhury focused on increasing the quality of sales and service to win the hearts of consumers.
Further, he encouraged all the employees to execute their plans efficiently.
Md Zulfikar Hossain, Lead Consultant and the CEO of Grow & Excel delivered a special motivational speech for the sales officers of Square Food & Beverage Limited at the conference.
Sales officers, territory sales officers, area sales managers, regional sales managers, divisional sales managers, and other officials from different parts of the country participated in the conference.
At the end of the conference, Anjan Chowdhury handed over the 'Performers of the Year' award to the best performers of 2022.
The conference concluded with dinner and a delightful cultural programme.